Bathroom Mayhem!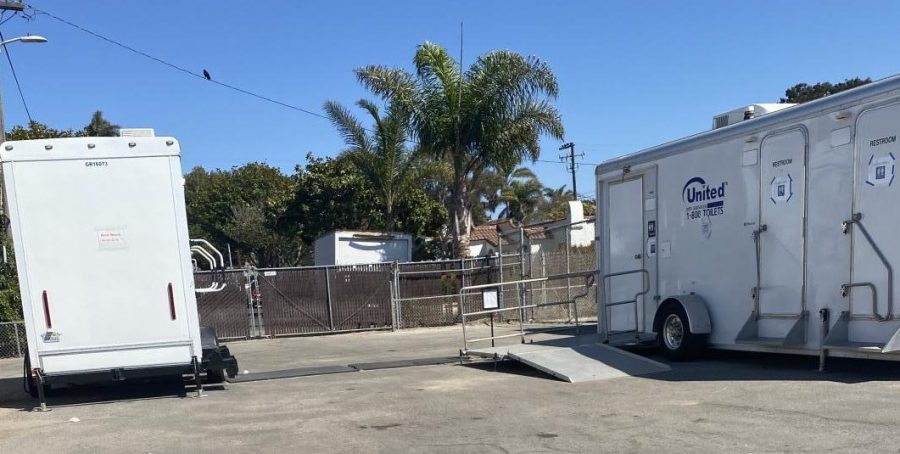 On August 12th students returned to school from a very long and unexpected break from in-person classes due to COVID-19. Many students wanted to see their friends, others wanted to expand their education but others needed to use the restroom. They couldn't, due to some issues that the bathrooms had and maintenance having to fix it in a short period of time. Head of the Maintenance department, Mr. Groppetti said, "the Maintenance & Operations department always experiences an elevated level of stress while trying to maintain a functioning campus environment," when asked about how stressful this whole assignment of fixing the campus bathrooms was for his employees.
Lines starting forming with many students having to wait in line for entire passing periods without being able to actually use the bathroom.  The bathroom in the 600's building was CLOSED for weeks, the bathroom in the 500's building is also CLOSED. Mr. Groppetti says, "to date, the repairs at the 600's south restrooms are completed and open for use." Now the bathrooms in the 600's building is able to be used but the bathroom in the 500's building is still not in use. "The 500's restrooms have all been completed except the boys restroom. Left to reinstall are the fixtures."
This whole bathroom situation led to other bathrooms being opened that would not normally be opened for student use, for example the Cafeteria Bathroom, Library Bathroom, and the second-floor bathrooms in the 100's building. All of these bathrooms are being opened up due to some bathrooms still being closed and not useable. While bathrooms are starting to open up there is still some bathrooms that are unavailable on campus.
While locations throughout campus are finally opening up, some portable bathrooms have been left behind. When asked to describe the bathroom situation in one sentence Mr. Groppetti stated, "challenging to maintain as a result of normal heavy use and vandalism."
Finally, those portable bathrooms were picked up and taken away. "Again, the 600's are fully open and the 500's are a few days away from fully opening."