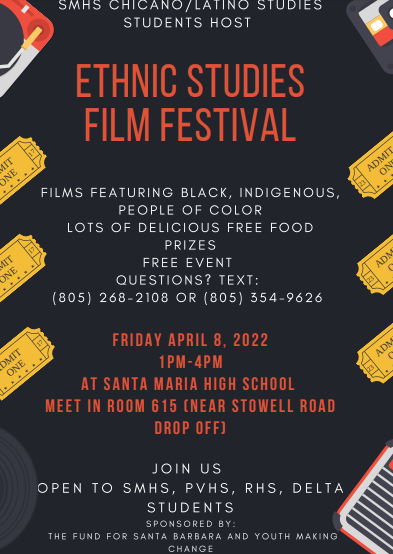 On April 8th, from 1-4pm had a film festival to celebrate and show black indigenous people and people of color that they matter, that they're...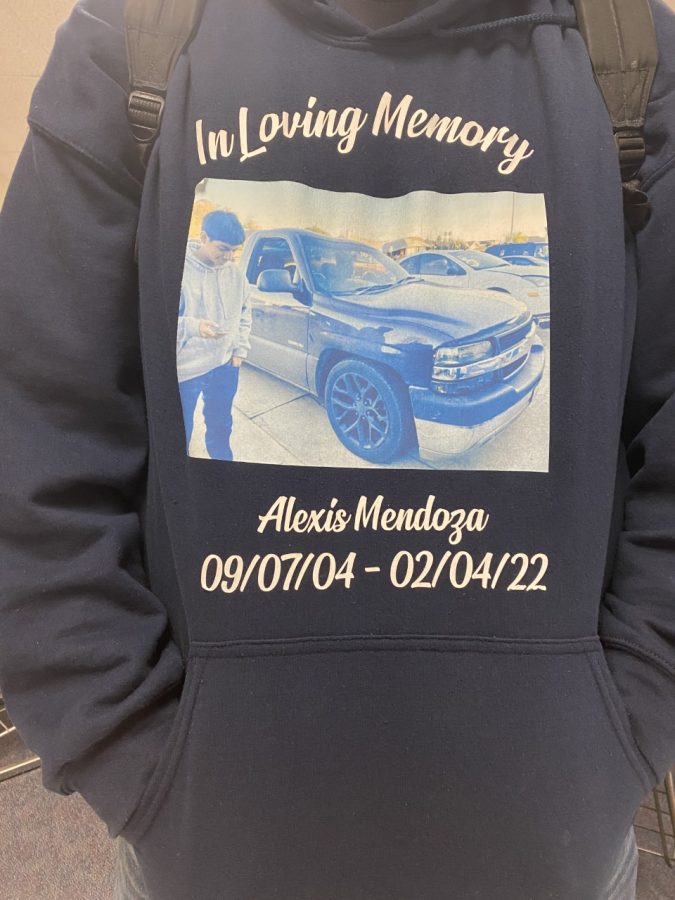 Alexis Mendoza Raymundo died in a shooting in the Santa Maria Town Center parking structure on Feb 4, 2022, just before midnight. There was a vigil for Alexis after the...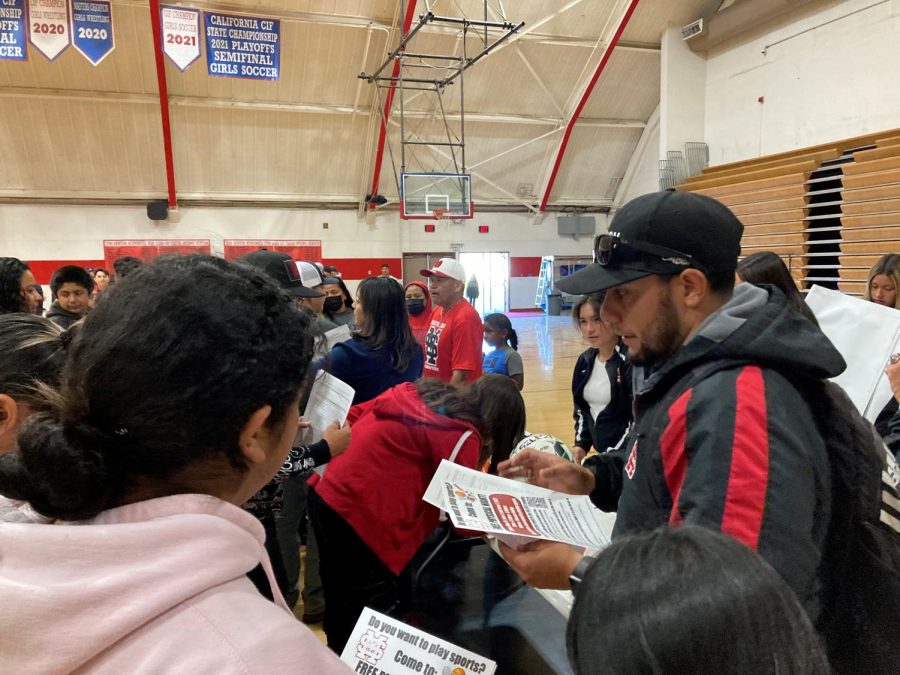 Jesus Morales Sandoval, contributor
May 9, 2022 • No Comments
On May 4th, SMHS had its Future Saint Night at Wilson gym at 6pm. Future Saint Night happens so that our community, but mostly incoming freshman, can learn about topics such as physical night, eligibility...
Recent Sports Stories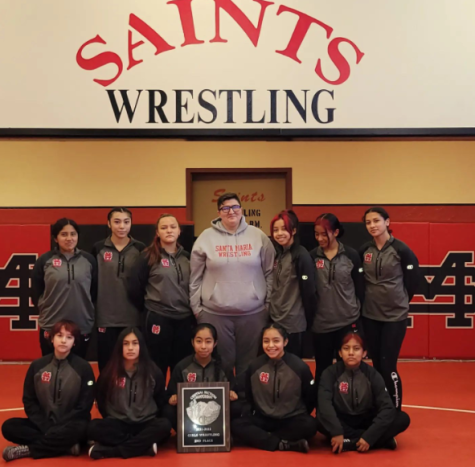 Girl's wrestling and their fantastic performance
April 1, 2022
Girls wrestling, this is their third year in a row that they've dominated, in 2019 and 2020 they were...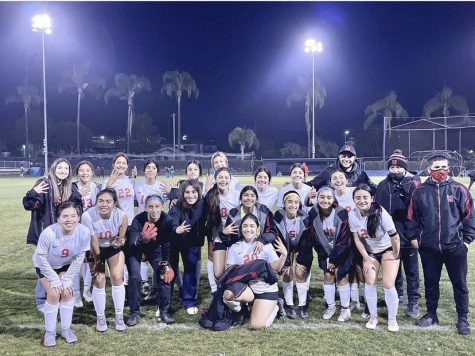 SMHS Girls Soccer Finishes a Strong, CIF-Champion Season
March 16, 2022
The SMHS soccer team has done it again! They have just finished a season laden with wins and playoff...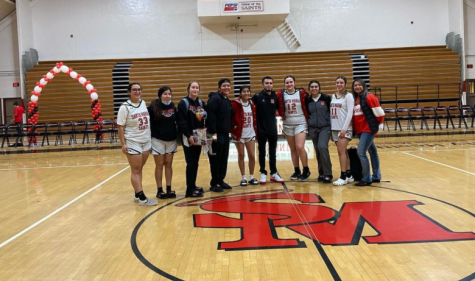 SMHS Girls Basketball Team Take Home the Victory at Their Last Home Game
February 2, 2022
On Tuesday, January 25th, the girls Varsity basketball team, won their last home game against Atascadero...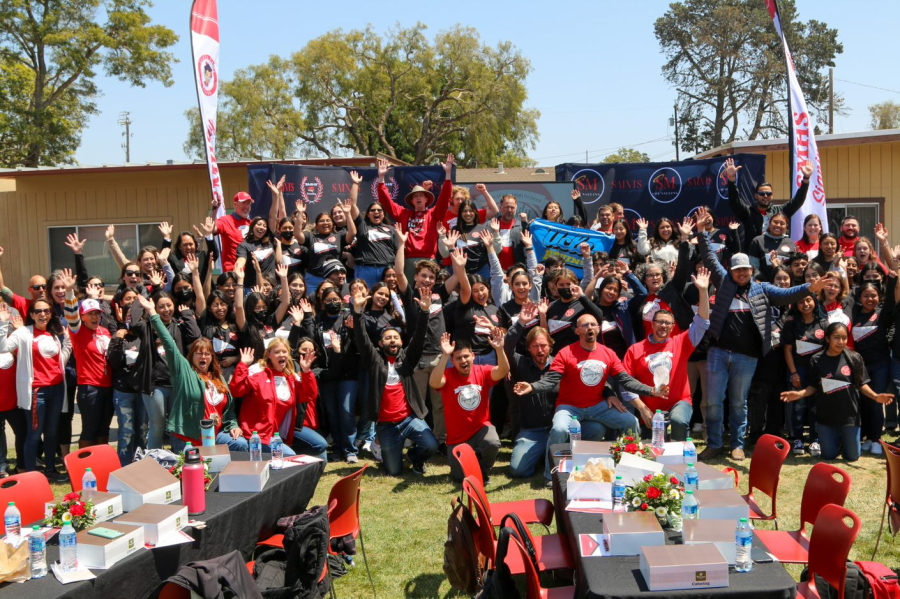 On Thursday, April 28th, the counseling department held a special event: University Signing Day. All seniors who will be attending a four-year...
Does the danger of being involved in a school shooting worry you?
Loading...
Sorry, there was an error loading this poll.
Santa Maria High School

6

Mar 30 / boys tennis

Santa Maria High School

2

Oct 20 / JV Girls Volleyball

Santa Maria High School

1

Oct 20 / Girls Volleyball

Santa Maria High School

2

Oct 19 / JV Girls Volleyball

Santa Maria High School

2

Oct 19 / Girls Volleyball
Non-Discrimination Policy
SMJUHSD programs, activities, practices and employment prohibits discrimination, including discriminatory harassment, intimidation, and bullying based on actual or perceived race or ethnicity, color, ancestry, nationality, national origin, ethnic group identifications, age, religion, marital, family or parental status, physical or mental disability, sex, sexual orientation, gender, gender identity, gender expression, or genetic information or association with a person or group with one or more of these actual or perceived characteristics. If you believe you have been subjected to discrimination, harassment, intimidation, or bullying, immediately contact the District's Discrimination, Equity and Title IX Compliance Officer Mr. Kevin R. Platt at 2560 Skyway Drive, Santa Maria, CA 93455, (805) 922-4573 or [email protected] You may request a copy of SMJUHSD's Uniform Complaint Procedures, Non-Discrimination Policies, Sexual Harassment Policies.
Los programas, las actividades, las prácticas y el empleo de SMJUHSD prohíben la discriminación, incluido el acoso discriminatorio, la intimidación y el acoso por motivos de raza o etnia, color, ascendencia, nacionalidad, origen nacional, identificaciones de grupo étnico, edad, religión, matrimonio, familia o padres reales o percibidos. estado, discapacidad física o mental, sexo, orientación sexual, género, identidad de género, expresión de género o información genética o asociación con una persona o grupo con una o más de estas características reales o percibidas. Si cree que ha sido objeto de discriminación, acoso, intimidación o acoso, comuníquese de inmediato con el Oficial de Discriminación, Equidad y Cumplimiento del Título IX del Distrito, el Sr. Kevin R. Platt en 2560 Skyway Drive, Santa Maria, CA 93455, (805) 922 -4573 o [email protected] Puede solicitar una copia de los Procedimientos uniformes de quejas, las políticas de no discriminación, las políticas de acoso sexual de SMJUHSD.