SMHS Boys Soccer and PVHS Boys Soccer have a faceoff
The Santa Maria High School boys soccer team played vs PV boys soccer team (Pioneer Valley). Who won?
As you know the boys' soccer teams from both Santa Maria and Pioneer high school played against each other on February 25, 2023 at 3:00 pm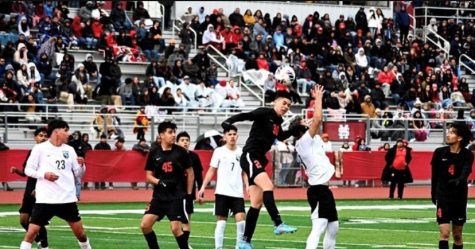 Which we happened to play against our biggest cross-town rival, ain't that crazy.
It took place at Santa Maria Highschool, we can definitely say it was a very competitive game. Having both of the boys' soccer team fans, coaches and staff supporting them.
But throughout both competitive soccer teams, only one team won and it was the Saints!! It was a great day for the SMHS boy's soccer team, and not just that they also happen to win the CIF Championship.