School Spirit at SMHS: Where's It Going?
School Spirit has always been a part of a school culture, though lately it has been lacking.
School spirit, usually celebrated as an event that lands on a day, or sometimes spread throughout a week, has always been a part of any schoolyear in which you support your school by dressing up in what they require for that day. Some examples include: crazy socks day, red and white day, "anything but a backpack" day, and this year is no different, though unfortunately there has noticeably been a common theme throughout these last few months of high school in that school spirit has been lacking a bit. It has seems to have gone from a lot of people participating to not as many people doing it anymore and that is a shame.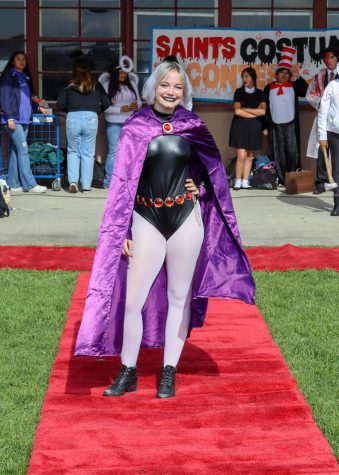 I say this a I noticeably have not seen as much school spirit as last year, which leads me to believe that many don't bother as much anymore or never know when these school spirit days or weeks even happen.  All these things have really contributed to a lack of school spirit which I believe has led to the continuing trend of seeing school spirit less and less as time goes on, and that really sucks because it's a lot of fun to know that people support our school.
I feel as though the problem lies within us and the school, as I feel like it's a half and half problem between the school and the students. There is a lack of communication and the lack of effort to actually plan these days. I never really know when these school spirit days/weeks happen; I'm sure they announce it all over their social media pages, but if kids (such as myself) don't have any sort of social media, we won't ever really know unless they have some sort of advertisements around or check online. We all don't live in a perfect world and a majority of kids won't even bother.
In an email, Mr. Salazar, Head of Director of Activities here at SMHS,  lists a few challenges, stating, "factors that contribute to student's background experience with school involvement, not enough modeling by students and staff, lunchtime too short for activities."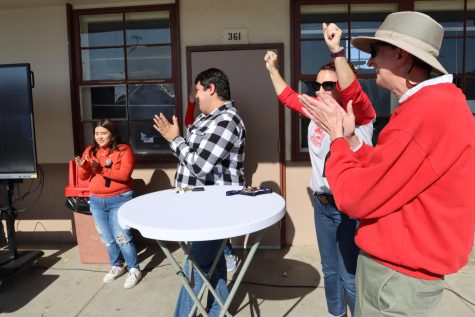 As said by Mr. Salazar, "school spirit at SMHS is very challenging. Our school has increased in size, and the daily bell schedule leaves little room for lunch activities -when students have to deal with long lunch lines." This feels very true as lunch really is the time when you can show off your school spirit, but we're all trying to get lunch at the same time. We barely have any time to ever see or celebrate that school spirit.
With all the challenges that the students face for spirit weeks, Mr. Salazar believes he and his students do their very best, as he states via email, "I think we do an excellent job. We send students messages on Student Square, Email, post flyers around campus, and announce on bulletin board, how much more can we do?" I believe he's correct as I often check my mail and see spirit weeks that are upcoming and special events that may be happening soon. However, the same cannot be said for all other students.
In response to students not being proactive about being informed, Mr. Salazar states, "we continue to see and have many students participate, which is nice to see."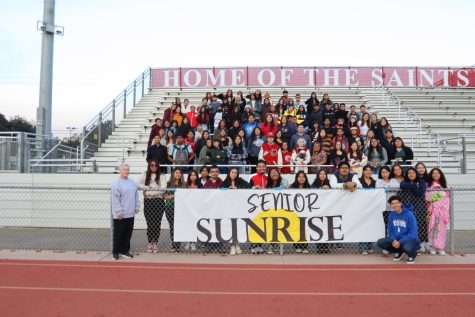 Overall, School spirit is a great thing that really sets apart schools from one another as they show their pride and school community having fun and representing the schools. If you're always interested in finding out when these events are happening, always check your mail, look around school for flyers, and definitely check social media (if you have one) so you never miss these special events and to participate. Remember: you only have four years of high school, so enjoy it to the fullest!