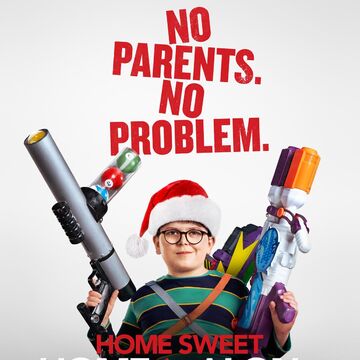 Review by Araceli Mendoza-Rivera
Home Sweet Home Alone is a movie based on the Home Alone series. This movie was released on November 12th, 2021.
The whole gist of the movie is a married couple tries to get back a stolen doll from a kid. Although the movie did have some weird moments, it was pretty good. The movie did have a lot of good acting and made this movie more enjoyable than expected.
Max, the main character is left alone at home while his family goes on a trip to Japan. Before that Max and his mom went to an open house, which is where the married couple comes in. This married couple thinks that Max has stolen a doll that is very valuable to them and they want to get it back, so they decide to go to the kid's house and decide to get it back.
I would say my favorite part of the movie is when one of the characters from the original Home Alone reprises his role as Kevin's older brother.  He is now grown up and is a police officer called to investigate the alarm going off at the house.
Although the movie did have some pretty violent traps compared to the ones from the original movie, they were on another level. If I had to choose between watching the original or this movie for the rest on my life, I would prefer to watch the original movie.