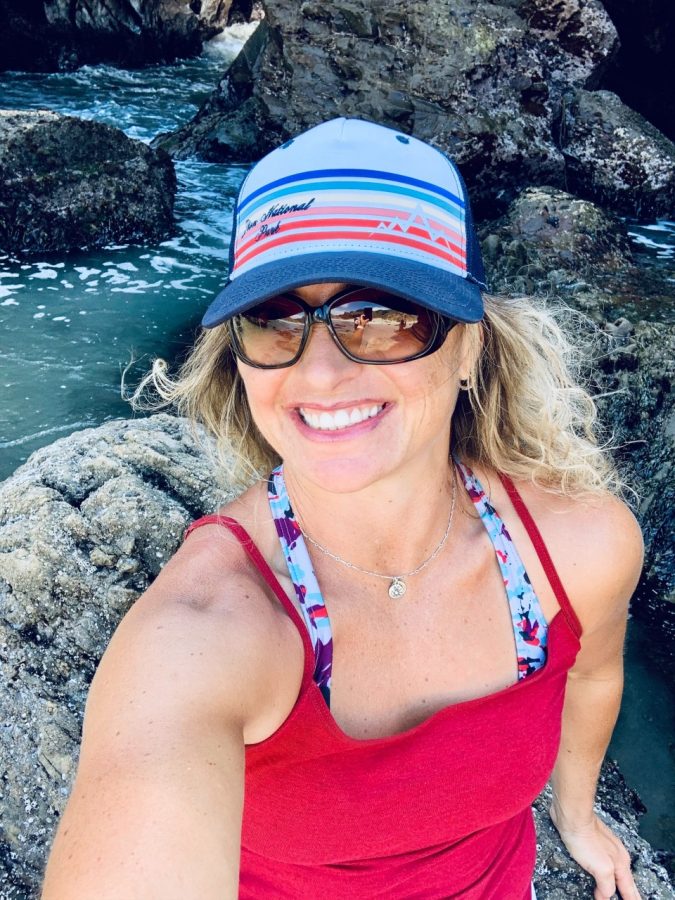 Ten Ways to Get to Know Ms. Lambert
New teacher at SMHS and information.
Get to know Ms. Lambert in ten simple ways:
Ms. Lambert has taught at Cal Poly, Heritage High School, and Sequoia High School. She went to college at Cal Poly. Ms. Lambert is not an alumnus of SMHS.
Ms. Lambert's original college major was Pre-Med. Her plan wasn't to become a teacher. "Nope. I wanted to be a doctor."
To handle quarantine Ms. Lambert became active; she went for hikes because she wanted to clear her head.
Ms. Lambert has traveled to many places like Australia, New Zealand, Europe (several countries in Europe), most of the United States, and South America. They are all unique and she can't choose which is her favorite.
She believes students should "get involved in things, not just school; get involved in clubs; get involved in sports; find opportunities for leadership."
Her favorite piece of advice is: "Laugh often, smile lots, and never be short on hugs."
Ms. Lambert goes to the gym often. To stay active she hikes, she used to run a lot, and she mostly does body building.
Ms. Lambert states that her family is strong, they always help people, they are very generous, and they laugh a lot.
Ms. Lambert has enjoyed her time here at SMHS and says that it is hard for her to believe that it is really like this because the students are amazing and that it resembles a big family.
Ms. Lambert says that the type of fruit she would be is a cherimoya because they don't look like anything amazing on the outside, so you wont be able to judge it, but once you get to the inside, it is the most delicious thing you have ever had in your life.