Santa Maria High School Destroys Pioneer Valley's Junior Varsity Football Team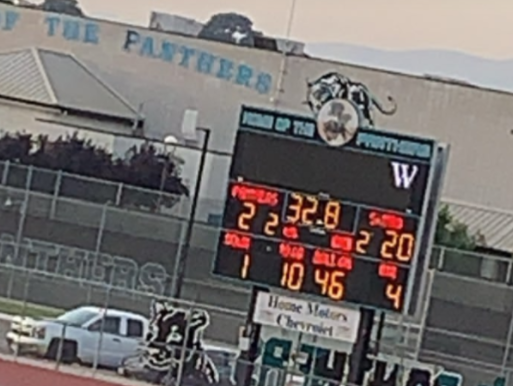 On Thursday, September 23rd, Santa Maria High School's junior varsity football team faced off against Pioneer Valley's junior varsity team. This took place at Pioneer Valley High School, around 4:30P.M. 
That Thursday, our junior varsity football team gained another gloriously-deserved victory against Pioneer Valley. After smack talking so much, going as far as making fun of our recently deceased JV coach, Pioneer Valley lost by a score of 20-2. It was around half time when they made two points, and for the rest of the game they didn't do much better. 
Santa Maria High School Junior Varsity player, Agustin Ruiz says, "it felt good because they're our rivals. We needed to win for the coach that had passed away, and coming back knowing we had beat PV, surprisingly easy, was great."
Going into the game, the team had one thing in mind and one thing only: beating Pioneer Valley. With their goal of beating Pioneer Valley accomplished, Santa Maria High School's varsity and Junior varsity teams will be playing against San Luis Obispo High School this Friday, October 1st on our home field.
This is our first annual "White Out" game, which is where our Saints dress out in all-white uniforms. Come and cheer on our Saints, from 4 to 9PM.