Where Did Sammy The Saint Get His Beginnings?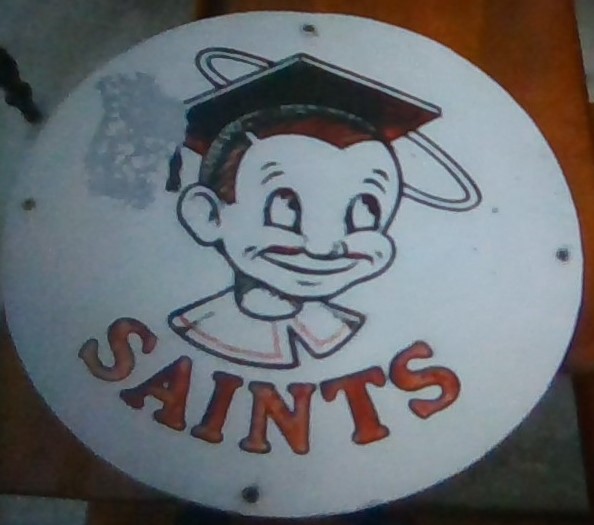 Sammy the Saint has been the Mascot of SMHS for over 100 years now, but how did he become the mascot? Let's go back to 1903; that marks the date they chose Sammy as the school mascot and red and white as the colors of the school. Now, if you look at current yearbooks, posters and websites of the school then you would see Sammy on them as a logo to represent the school. It wasn't always like that though.
SMHS opened in 1891 and Cindy Ransick, the executive director of the Santa Maria Historical Museum said, "Sammy started appearing  on sports uniforms a little after 1907." Cindy also stated that Sammy's name isn't anything special; the school went with the name because it rhymed with "Saint."
Things weren't always peaceful with Sammy. Seven years ago, in 2014, there was a petition organized by an anonymous alumni of SMHS to "save" Sammy and the school's colors.  The school principal at the time, Joe Domingues, and other directors were allegedly trying to remove Sammy and add black as one of the school colors.  Some alumni were demanding the principal and directors to place Sammy on all sports attire and for the school colors to be only red and white. The petition ended up having a total of 1,816 supporters and hundreds of comments saying that the school should keep the colors and Sammy. The mission wasn't fully successful though. The school kept Sammy as the mascot, but still added some black to the sports uniforms.
No one really knows where Sammy came from or why the powers that be of the school chose him as the SMHS mascot, but SMHS students seem to love him and he will continue to be the Mascot for as long as the school decides.