Running Through the Track 2023 Season
We kicked off spring with Track and Field. A sport that includes athletic competitions based on running, jumping, and throwing skills.
Saints started the new track season with many familiar faces and also many new ones. It has been a hard and tough process to get where we are right now. Some athletes join because they are conditioning for another sport or maybe this is their sport.
This track year has been rocky to say the least, with almost all new coaches to athletes who had never done this before. Taking that into consideration this year has been great.
10 competitions this season, not counting CIF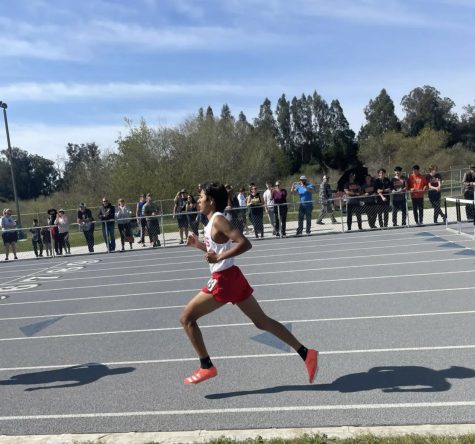 highlights
With track almost ending it felt right to do some highlights of the season.
Our team has been on fire this season. They have been PRing left and right at competitions from the help of their new coaches, coach John, coach Stickler, coach Russell, and coach Ramos and working hard at practices
Distance (3200 meter, 1600 meter, 800 meter, 400 meter, and 4×4 )
Some honorable mentions are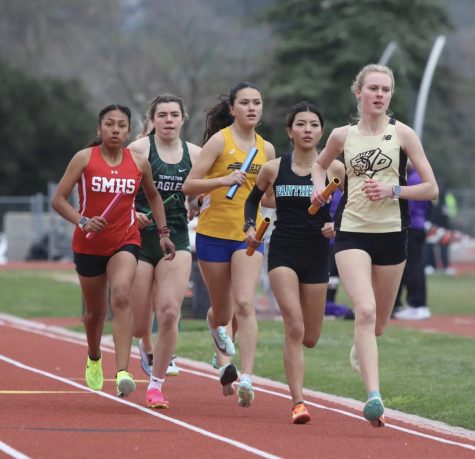 Rocio Zamora (senior) making it top 5 in every competition with the 1600 meter (mile) and top 10 for the 800 every time and breaking a school record for the 800 by more than 3 seconds.

Heriberto Lopez (sophomore) making top 10 in every competition in the 800 and top 15 in the 1600
Each already getting a few more medals in this season
Short distance (400 meters, 200, meters, 100 meters, 300 meter hurdle, 100/110 meter hurdles, 4×1)
Coach Stickler ( sprint coach) and coach Russell (hurdles coach) had to work a lot this season from teaching new kids how to use blocks to helping athletes us their arms to run more flawlessly
Honorable mentions:
our 4×1 girls who have qualified for CIF

SM track Instagram

(Mia Murillo, Maydeli Cruz, Maryhane Chavez, Julia Nunez). All 4 of these girls getting medals and many PRs this season.

our 4×1 guys who also qualified to CIF during finals that took place in Atascadero May 4 (Daveyon Tyler, Akkari Botros, Edgar Preciado, Christian Diaz)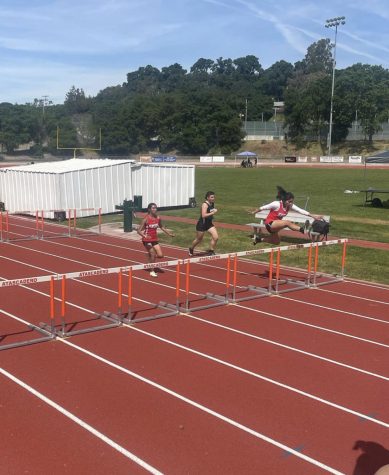 Christian Curtis, one of our fastest guy sprinters who is sadly out for the whole season because of an injury
Ashley Corona (hurdler) for always being top 15 in 100 meter hurdle
Field events- (long jump, triple jump, high jump, pole vaulting, shot put and discuss)
Most of the time you only think of running in the sport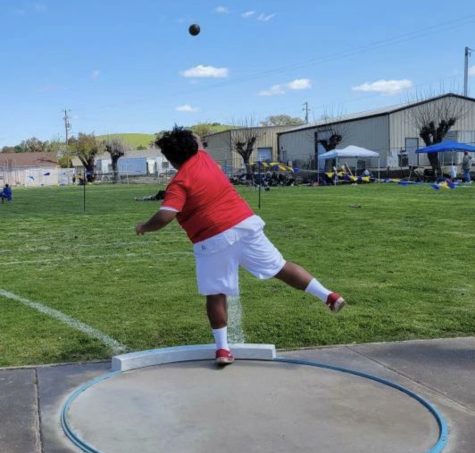 of track but people forget the Field in Track AND field.
Jumpers and throwers. Always the first to compete and who are usually forgotten
Some honorable mentions are
Joseph Villalovos (thrower) top 11 in shot put (12lbs) and top 18 in Discus

– 1.6kg

Victoria Medina who is a freshman, gets top 20 in high jump

SM track Instagram

Sebastian Arredondo who is top 17 in pole vaulting in every competition
prelims/finals
Just this Saturday (April 29th) were prelims for JV and most varsity athletes. Those who qualified and will be going to finals this Thursday (May 4) right back at Atascadero where the prelims too place . Those who didn't qualify, their season ended Saturday (April 29th). All varsity field events will automatically go to finals on May 4th.
The athletes that make the time and placement in finals will move on to CIF.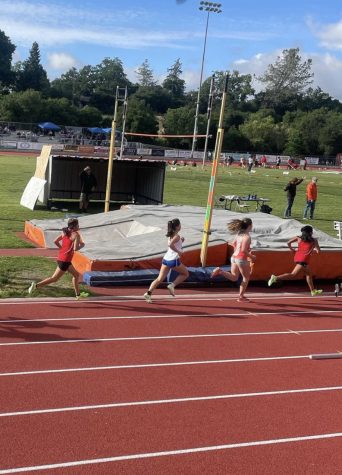 CIF
what is CIF?
CIF is the,  if not the biggest and most important competition of the season, for any sport. You must quality individually and its very difficult to get in to. You compete against the best of the best.
So far for girls Rocio Zamora, the girls 4×1, girls 4×4 and 4×8 have qualified for CIF.
For guys we have Heriberto (Eddie), boys 4×1, boys 4×4 and 4×8 who have also qualified
They will be attending CIF on May 12, in Clovis East HS, CA.
CIF Division 1 Championships
For everyone else the season is wrapped, that concludes track 2023. They will be having their banquet soon.
This season and team has grown a lot this year, its going to be sad seeing the seniors go. They will be passing down their roles as captains.-anonymous