Alexander Spatari/Getty Images
EF spring break travel trips
Ever thought about traveling to places like Japan, Spain or Costa Rica?
Mrs. Van den Heever, a teacher here at the Santa Maria High School campus has made that possible for many students, retired teachers, parents, and even younger siblings.
How did it all start ?
This all started around 2016/2017 when the company she works with (EF Tours) was soliciting teachers; she contacted them back. They explained things to her and they started to plan a trip right then and there. But no one signed up.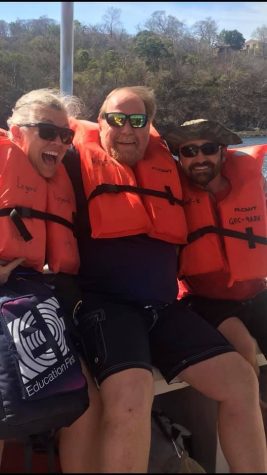 She got a different consultant who then helped her strategize and plan things out better. That was the first year that she traveled with students (2018) to Barcelona and Madrid with seven students, ranging from 9-12th grades.
Are these trips affordable?
It all really depends on the trip. For example Japan (Spring Break, 2024) is an expensive country; therefore, taking the trip cost more than most countries. Her first trip to Spain ( Spring Break, 2018) was just under $3000 per person.
Why they do this? 
"The reason I do this is because I personally know through my own experiences that traveling really can change your mindset and your point of view. A lot of times its their [students] very first plane ride and for some kids when they can see themselves and others like them in other parts of the world, it opens up their own future possibilities." said Mrs. Van D.
Spring Break, 2023
This year, Mrs. Van D is taking ten people to Italy, Monaco, France, and Spain. "We will be following the Mediterranean Coast, flying into Milan, Italy, and flying home from Barcelona, Spain. I'm looking forward to crossing Monaco off my bucket list."  Plans for this year's trip began back in the fall of the 2021/22 school year. "I try to give more than a year between sign ups and leaving for the trips so that we can all have enough time to plan and make payments. This will be my sixth trip with EF. Last year, a bunch of parents and teachers went to Greece and Rome. We were able to use our payments from our canceled 2020 trip to England and Ireland to go to Greece and Rome." She's also been to Rome and Istanbul with this company. "I like traveling with this company because they've been in business for more than half a century and they really focus on keeping travelers safe."
Spring Break, 2024
"Before I schedule a trip, I've given my own students a questionnaire telling me where they want to go.  For a few years now, it's been Japan at the top of the list." Still, she wasn't sure about resceduling Japan after having to cancel the trip back in 2021 AND 2022, but an overwhelming amount of people wanted Japan. They really had to discuss cost and think about the affordability, but they already have more than 30 people signed up to go. The all-inclusive  trip is around $4500 dollars for students, and $5,000 for adults. In the actual trip they plan to visit shrines and temples, parks, a VR amusement park and shopping districts, plus several cities, including Tokyo, Kyoto, and Osaka.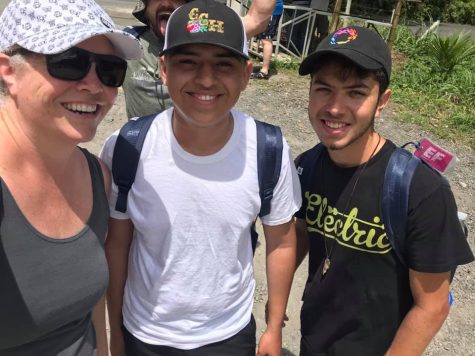 What's included?
Everything is included on the trip except if you, yourself want to get something at a store like snacks and souveniers. Besides that, they feed you, transport you around, hotels are included, all of the attractions, any museums or parks that have entrance fees. They fly you there and back. Basically, the only thing you need to bring is spending money for personal things and money to tip the tour guides and bus  drivers, usually 10$ a day.
Length of trip
Usually the trip consists of 8-9 days as it is during Spring Break. It's perfect as they don't want it to interfere with the teachers and students' school time. Spring Break is perfect for trips like this.
Spring Break 2025
What's in store for 2025? "I'm not sure yet.  It'll depend on where next year's students want to go.  Stay tuned!"