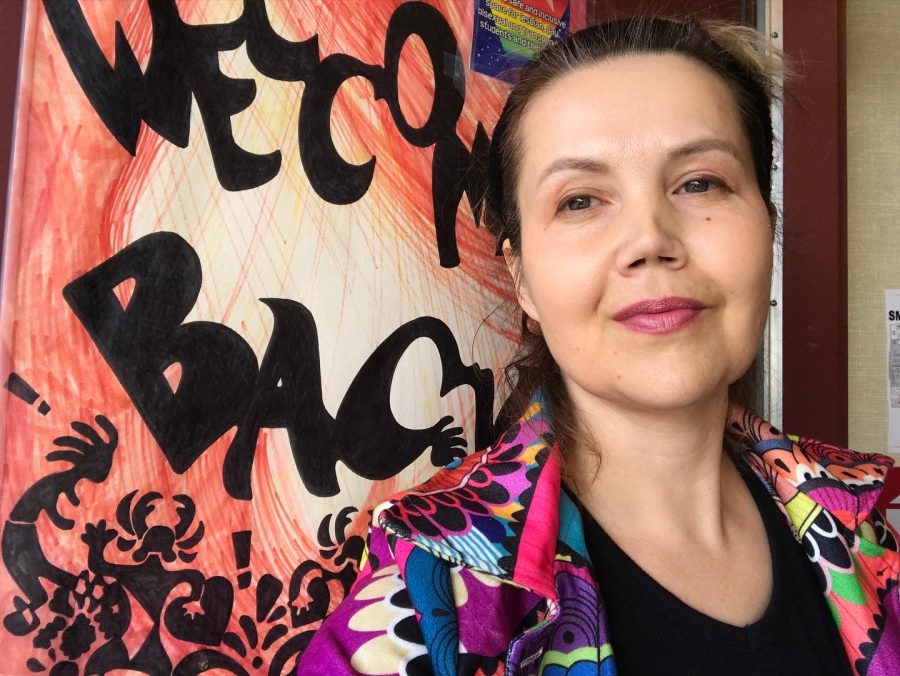 Learn about Nela Steric
Mrs. Steric is a new teacher here at SM, learn more about her.
Nela Steric is a new art teacher here at SMHS. Before teaching here, Mrs. Steric has taught before at Chaminade College Preparatory High school in West Hills for 17 years. She got her master's degree from California State University at Northridge (CSUN), and a Single Subject Teaching Credential at Mt. St. Mary's College in Los Angeles. She also graduated from an art academy in Europe.
When asked what her original major was Mrs. Steric said, "My original major is Fine arts and art education." She has a master's degree from the Fine Art Academy in Serbia, and master's degree in Art Education from Cal State Northridge. She said she has always hope to be an art teacher. If Mrs. Steric didn't become a teacher, she said she would be a freelance artist.
Mrs. Steric says that for fun she likes to go shopping in LA and visiting the beach in Santa Monica. To stay active Mrs. Steric likes to walk, hike, swim, and do household chores. Mrs. Steric said a fruit she would be is a strawberry; when asked why she said, "I love its color." Like everyone else, she has a favorite food. Hers is shish kebab; she also likes corn bread and ice cream. Something about Mrs. Steric's personal life is that she has a 24 year old son.
Mrs. Steric was asked how she handled quarantine and she said, "I worked on my own art." The way she enjoys her time being here at SMHS is by staying after school to paint. Some ways Mrs. Steric says she can get more involved with the school is by having an art club or having an NAHS chapter club. Mrs. Steric is very passionate about being a good parent, good artist, and an art teacher.
Mrs. Steric was asked how her communication skills with her students is and her response was, " I have demo lessons where I talk and show the art process and teach the art skills. I do not talk much, but I want students to learn to focus to their inner, creative side, which requires minimal talking."
Mrs. Steric has two pieces of advice, one for students going to college and one for life in general. The advice for college students is, " Do not procrastinate", and the life advice is, "Never stop learning."