Spike!… But Omicron?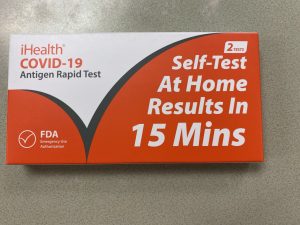 Recently, a new Covid-19 variant has caused a surge in positive results all over the globe. Here in Santa Maria, it is evident the new variant, known as Omicron, has greatly impacted schools.
In some classrooms, there are sometimes five to seven kids who have quarantined at home. Although they are not in classrooms, they are expected to keep up with the coursework as they recover. Some teachers, however, have been generous and try to help students as much as they can.
To discover these positive results, the SMHS staff administration has done a great job in testing students daily. Jesse Soto, the SMHS health technician, has conducted hundreds of Covid-19 tests since the re-opening of SMHS.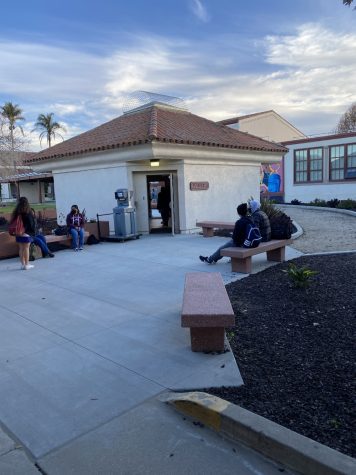 When asked whether he believes handing out Covid-19 test kits for students to take home would help control the surge, Mr. Soto said, " Definitely, any resources that people can get, students can get to help, limit the spread of the virus, especially if they are going out." The distribution of Covid-19 test kits for students was also another step SMHS has taken to help relieve the surge in cases on campus.
The school district (SMJUHSD) has kept track of the number of positive cases on their website. Although tricky to find, the chart is very informative, to an extent. In their chart, which can be viewed here, it shows that only a few students and staff who tested positive for Covid-19, week by week. However, at a glance the numbers can be misleading because they only report the number of students and staff who tested positive ON campus. The students or staff who might have tested somewhere else are NOT counted in this report. At the time of publication, the SMJUHSD has yet to update their statistics on students and staff for the second semester.
When asked for any safety tips, Mr. Soto said, "Wear your mask. If you're sick, please stay home." Additionally, Mr. Soto encourages us all to follow the guidelines the school district has set and to be courteous of others.
For more information regarding safety protocols and Covid-19 vaccine opportunities, feel free to visit the school website or the Santa Barbara County Public Health website.