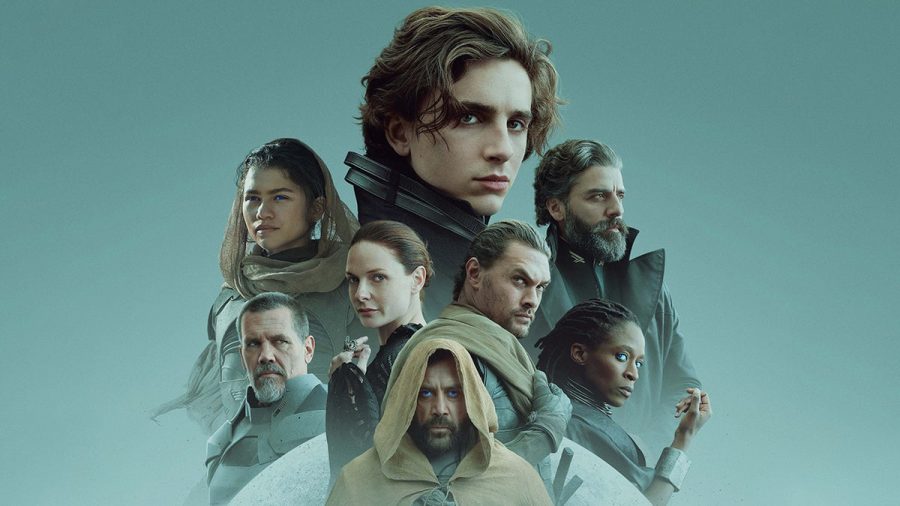 Dune Reviewed by Cristina Ramirez
The movie Dune was released on October 22, 2021, which is the remake of the one in 1984. Dune is the first book in a 15-book series; the movie covers only the first book.
One thing I really liked was the acting. The actors were really good at playing their roles in the movie. They made it seem like they were actually showing their emotion that they are showing on the screen. I think that the acting makes the movie stand out more.
I really like that the movie seems like a crossover of Star Wars and Harry Potter. It's like Star Wars with their protective shields that including Harry Potter where they have specials powers in the voices.
It is also very accessible to watch; You can watch it on HBO Max or in the theaters.
One thing that I didn't like about the movie was the sound quality. The sound quality of the movie isn't good at all. When the characters are talking, they seem like they are whispering very quietly with a soft voice. Some parts are way softer than other parts, like when Paul (the main character) is speaking to his mom, I had to turn the volume up to hear him properly, but when there was a crazy, loud scene happening, I would need to turn the volume down.
Another thing that I didn't like about it was that the movie isn't completed. It is a two-part movie. In my personal opinion, making a two-part movie makes it hard to follow. The movie is already kind of hard to follow; I may need to re-watch the movie another two or three time to understand what is really happing in the movie. It is also hard to understand what is happening in the beginning of the movie.
Overall, The movie wasn't bad, but it wasn't good either. I'm not really into Science Fiction movies so I don't really know if Dune is better or worse than other sci-fi movies. I would give this movie a 6/10.