COVID-19: What's The Situation?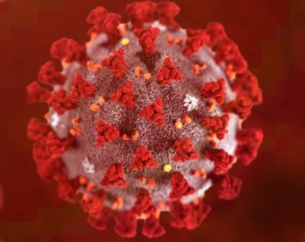 It has been a very long time since students appeared on campus. Due to the Coronavirus pandemic, students and staff members have new regulations to follow. These new regulations include wearing masks, hand washing, and avoiding close contact.
When a student is tested positive or they have symptoms they need to go into quarantine for ten days. During these days, students do their assignments at home. In order for a student to return to school, they cannot have a fever and their other symptoms should improve. They also need a negative COVID test.  It is recommended for vaccinated people to get tested 3-5 days after exposure. They are also recommended to continue wearing masks indoors. Santa Maria High School (SMHS) is doing their best to help parents, students and staff during this time.
Here at SMHS, two staff members were exposed to COVID at the same time and were infected by the same person. Unfortunately, one of the staff members died. The staff member that had taken the COVID-19 vaccine survived.
In an interview, one twelfth grade student told her story about the time she had COVID. She was not vaccinated and before taking the COVID test she had felt sick. When she did take the test, she tested positive. She had gotten COVID outside of school. When asked what she thought about the COVID guidelines and protocols, she said they are very important. She said she didn't know how to feel when she had gotten COVID. After staying at home for ten days, she took another test. "I took a COVID test a second time at school," she said. During the interview, she was asked if students and staff members should be required to take the vaccine. She responded that it was up to the person.
The Coronavirus has impacted many people. SMHS is currently doing their utmost to help parents, students, and staff.
For more information about COVID-19 in SMHS, go to the Santa Maria High School website.  There is a free vaccine event happening on our campus this week.  See this story here for more information: https://smhsbreeze.com/788/news/free-vaccination-clinics-begin-this-week-at-all-three-campuses/