One of our favorite parts of Journalism class is being able to do movie reviews.  Below, you'll see what our staff had to say about Barbie.
Some quick takeaways:
Director Greta Gerwig acknowledges the reality of being a female and inspires women to be strong, fearless leaders.
The overall story in the film identifies problems in society between both genders.
This movie can be a great example for little girls everywhere even if it is somewhat exaggerated
Weird Barbie represents how a lot of women feel inside due to society and how we get viewed by little girls because of how different womanhood is from girlhood.
This movie shows the harsh reality of today's world, and highlights on empowering women all over the world.
Our journalists give their take on The Barbie Movie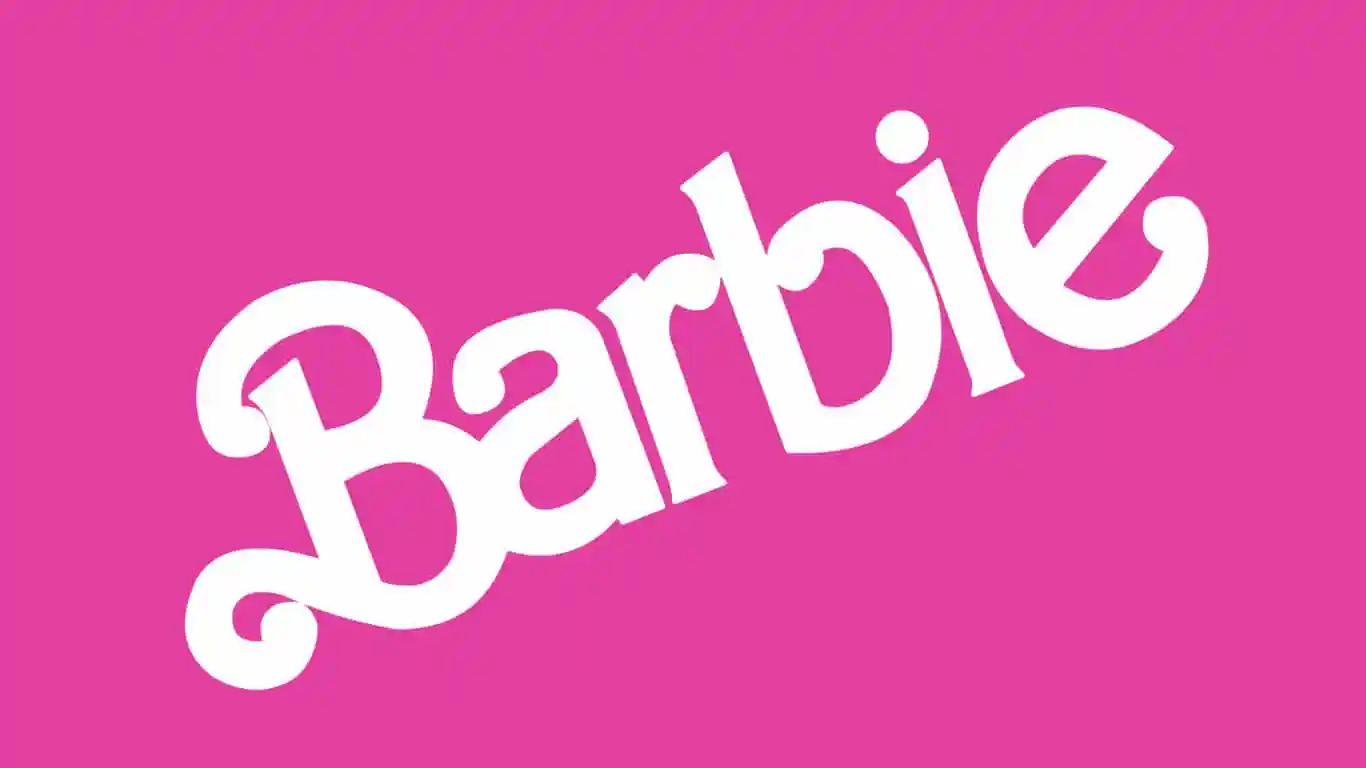 Director Greta Gerwig recognizes the complexities of being female in today's world. - Niko Parker
Barbie is an enjoyable movie. It includes diversity; no Barbie looks like the next. There are realistic real-world experiences portrayed in this film.
Director Greta Gerwig acknowledges the reality of being a female and inspires women to be strong, fearless leaders. Greta Gerwig definitely sticks to the classic, "You can be anything" Barbie motto. The costumes used looked like something Barbie would wear but not over-the-top pink.
The film seemed inspirational, but it was a lot of emotions at one time making it overwhelming.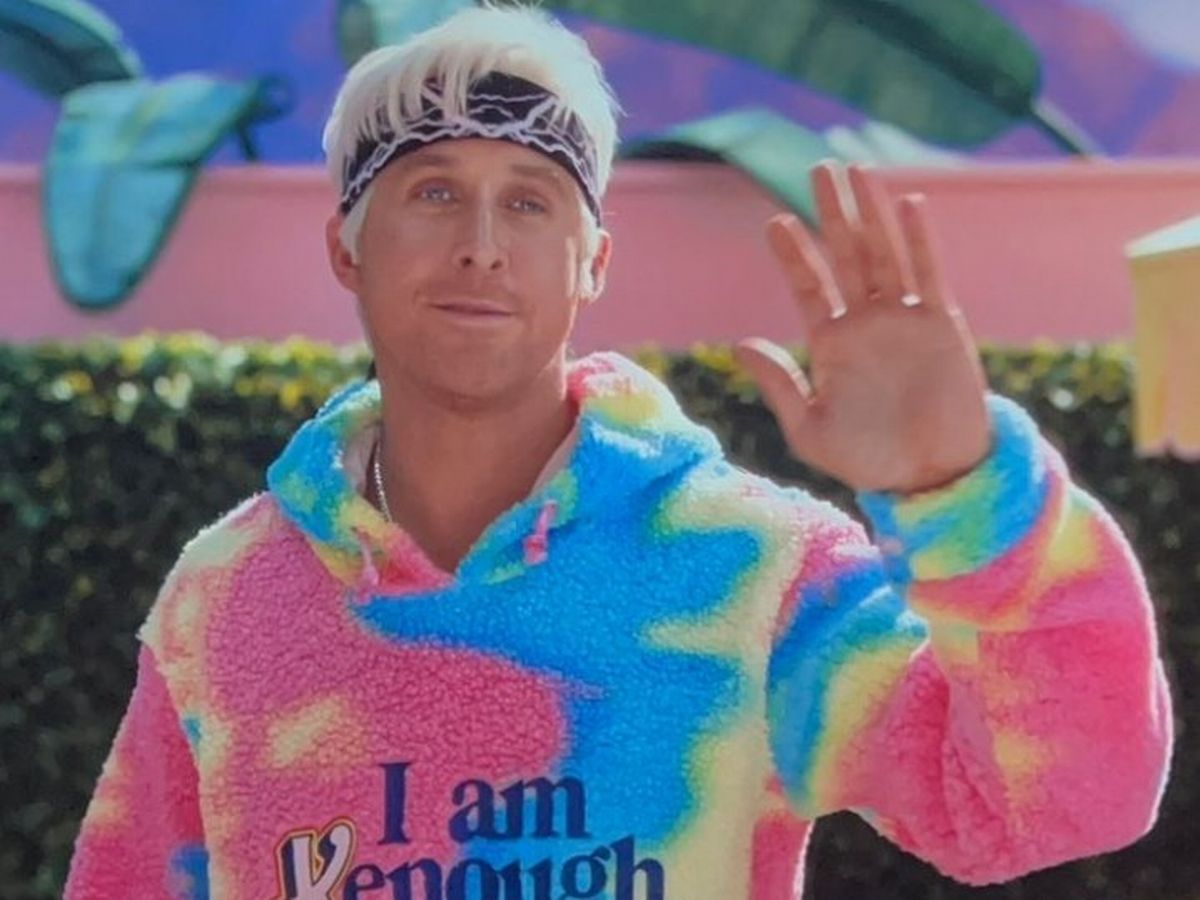 Barbie review - Oswaldo Hernandez-Perez
Barbie in the real world? As crazy as the idea sounds, that's the story of Greta Gerwig brings to us in the 2023 controversial film, Barbie. Stereotypical Barbie, played by Margot Robbie, and Beach Ken, played by Ryan Gosling, are transported to the real world after Barbie has some thoughts of death.
The overall story in the film identifies problems in society between both genders. This theme brings viewers to divide between two sides. This makes it so that the average rating for the movie (according to Google reviews) is 3 stars because of the equal amount of 1 and 5 stars reviews. It's surprising to most new viewers of the film to see how such a simple idea could cause such a division. I myself went in blind to watch the film, only knowing the cast and a catchy song in the soundtrack ("I'm Just Ken" by Ryan Gosling).
Coming out of the film, I realized this wasn't just another movie I would watch with my girlfriend because she told me to go with her, it was a cinematic experience that enthralled audiences across the world. This film brought out problems that otherwise people wouldn't talk about. I believe the message the film gave about gender-grounded power dynamics and it's flaws came out perfectly. Although abrupt, the ending came out to be one of the most important parts of the movie, where reality settles in and we return back to the normal world.
I'd give this movie a solid 5/5 stars based on an enthralling story, diverse soundtrack, and overall phenomenal experience.
Pink, Glitter, and...Feminism? - Kasey Baltodano
The Barbie movie released on July 21, 2023 and was a big hit in box offices. Those who went to theaters to enjoy this nostalgia-inducing movie thought that it was one of the best movies they've seen since the Marvel craze. However, some (mostly men) criticize it because of its supposed "anti-men" message.
For many years, the Barbie doll has been an inspiration for many young girls all around the world with its "You can be anything" motto. In this new Barbie movie, the motto is carried over into "Barbieland" with females working all types of professions that men dominate in the real world. In this reality, women (Barbies) are extra confident about their ability to do anything they put their mind to which is an excellent message to little girls watching the movie.
When Barbie finally travels to the human world with Ken, she is instantly objectified, harassed, and cat-called. While Ken enjoys the attention, Barbie feels extremely uncomfortable which is an accurate representation of how women feel when this type of behavior is directed towards them and how they don't exactly know how to react in fear of the man/men doing something to them because of their dismissiveness.
This movie also depicts the modern day patriarchy in an exaggerated fashion, but it still gets the point across. When Gloria (the mom) realizes that she can help save Barbieland towards the end of the movie, she gives a grand speech on the effects that patriarchy have on women and how suffocating the standards we are held at can be. I feel that many young women across the world can identify with her words and the feelings that she conveys through her speech because most young women have to deal with the issues that she discusses.
Some criticism that I have on this movie is that the beginning of the movie was a little too fast-paced for me. One moment, Barbie was having fun and partying with her other Barbie friends, and the next, she was in LA trying to find her owner. There were about three montages that I counted which made the film feel more sped up and shorter than it actually was. For the most part, I thoroughly enjoyed the Barbie movie and loved catching all of the old movie references. I especially loved the touches of feminism and the inspiring messages of self-love and self-acceptance. This movie can be a great example for little girls everywhere even if it is somewhat exaggerated (obviously because it's a movie about dolls). Barbie/Mattel has kept its motto of "You can be anything" and will hopefully continue it so that newer generations can continue to be inspired.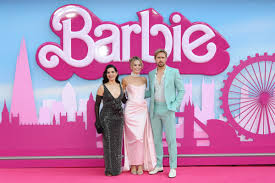 The Meaning Behind Greta Gerwig's Barbie - Judith Velasco
Barbie (2023) falls under the categories comedy and romance, and although we agree that Barbie is a comedy movie (not really romance) we also consider the movie to be speaking to females in their girlhood and womanhood.
The movie/trailer starts off with the narrator (Helen Mirren) talking about how little girls could only ever play with baby dolls before the invention of Barbie. And it made sense how little girls could easily get bored of playing with a doll that didn't speak to them, and Barbie was supposed to change that.
Barbie was supposed to inspire little girls in order for them to become whatever they wanted to, and yes, at first when Barbie was released to the public she was just a 19 year old girl wearing a black and white striped swimsuit but she ended up becoming someone with over 250 careers.
But in the movie when Barbie (Margot Robbie) started to become less "doll like," and more "human like," that alone really represents a woman, because we grow up having no clue about how the world views and treats women because we're stuck in our childhood, our innocence, that's what Barbie Land represents. And the day when Barbie started to freak out because she wasn't her "stereotypical Barbie" type, that represents the day our own bodies as little girls started to change and we didn't know what to do or who to tell.
Then there's Weird Barbie (Kate McKinnon) who in our opinion represents how a lot of women feel inside due to society and how we get viewed by little girls because of how different womanhood is from girlhood. And when little girls listen to us talk it feels weird to them because of how much we've evolved, but to them it might sound like nonsense because they don't know about periods, giving birth, hair body, being stalked, fake tanning, acne and getting paid less, well at least not yet.
Which can have them thinking how different we are from them, how we "don't know" anything but in reality we have so much wisdom inside of us that we are able to give to them if they just let us.
Overall this movie is really outstanding, Greta Gerwig did a wonderful job writing this movie. We remember when we first watched it we didn't know what the movie was supposed to be about, all I knew was that Barbie and Ken ended up going to the real world and that's it.
Furthermore we rate this movie a 7.8 out 10.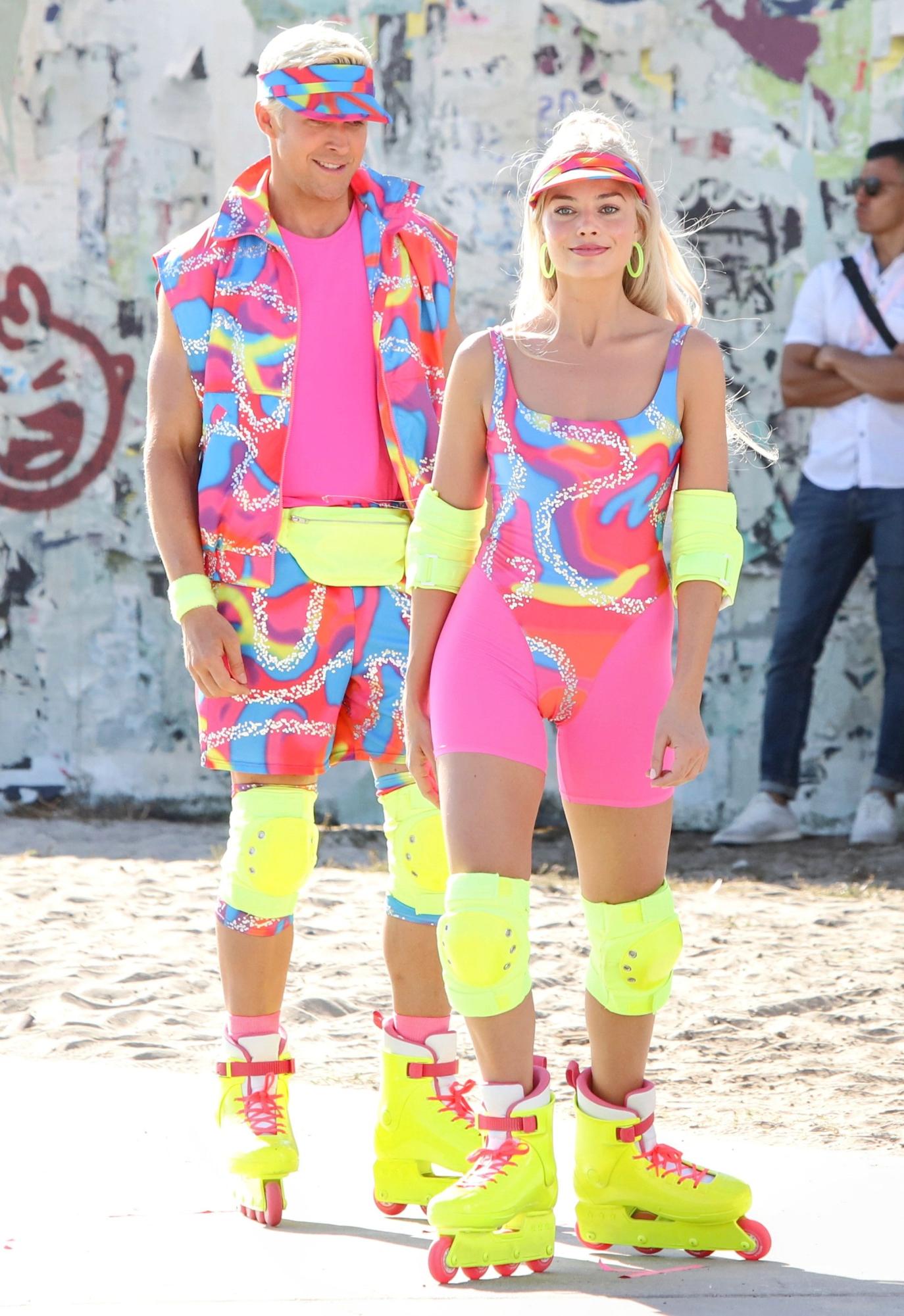 Barbie Review - Nathan Gomez
Before watching the Barbie movie, I thought that it would be some romcom, however it was far from! This movie shows the harsh reality of today's world, and highlights on empowering women all over the world. Besides this, it provides some funny moments and visually appealing scenery. The acting was great, the dialog was hilarious, the costumes were elegant, and the soundtrack was catchy.
I would like to commend Margot Robbie for her iconic performance as Barbie. Margot Robbie is one of those actresses that have an amazing resume of starring in different genres of movies. For those who do not know about her, she is an Australian actress and producer. I recommend watching some of her movies like; Suicide Squad, I, Tonya, and Birds of Prey. With the Barbie movie, I was exposed by truth of today's world. We were robbed from the statements that the Declaration of Independence promised us, that "all men, and women are created equal." In my opinion, that was the gist of the movie. Although we have evolved, it's still not accurate to say that we are all equal.
Even though this movie was to empower women, I also think it's empowering men in a different way. It's showing men that they can do things without a woman. What is said to be a "women's job," men could do it too. The toxic masculinity is what I think is stopping many of them to not learn these important skills. What's wrong with a man cooking for himself? Or cleaning? Or taking care of his children? The same can be said for women. Why can't they know about cars? Or do welding? Or even wear pants instead of dresses in formal events? The movie shed light on men not being serious but being funny. This was executed by Will Ferrel, who was hilarious as always, that men don't have to be tough all the time.
Overall, I think that the movie was really good. I would definitely recommend it to everyone. It had a lot of references to Mattel's discontinued Barbie lines. It had the Barbie dream house, and the actresses had to stand on their toes like the real toy. It was super cool to see all of these references, I might even say it is the most iconic movie of year!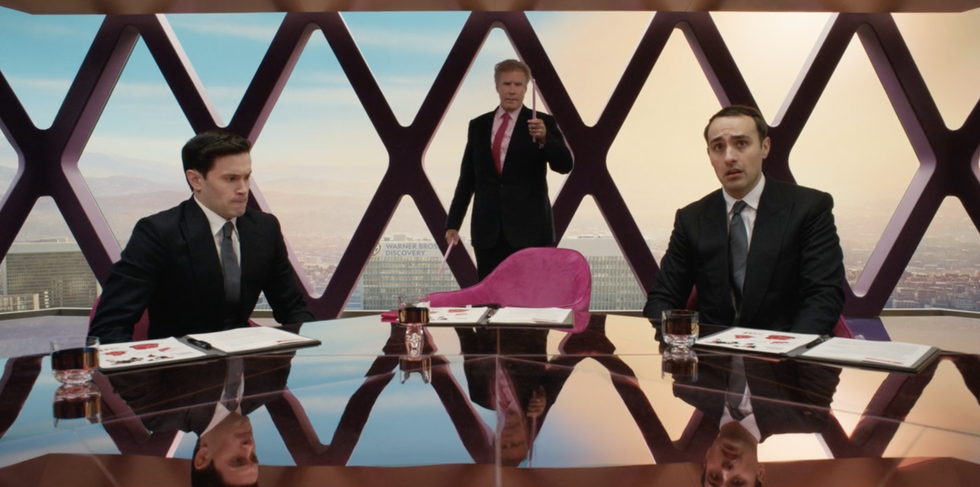 Barbie Review💗 - Elizabeth Robles Ortiz
The new Barbie movie has brought innumerable mixed feelings and opinions to the public. People have gone on social media to express how they feel about the movie which has caused bits of riots between both sides. Days after the movie was released in theaters many went but questioned whether they needed a babysitter to take care of their kids because they speculated if the movie was appropriate enough for their young ones to watch. I believe the movie isn't inappropriate for kids since various dirty jokes have been told, although I can imagine many 5-year-olds laughing at the real-life size Barbie and Ken dolls roaming around doing normal real-life stuff, there were discrete parts that were hilarious.
During the movie, we can tell that the actors who played Barbie and kens didn't have.  As you may know, the main characters include Margot Robbie and Ryan Gosling.  Ryan Gosling has been featured in various movies, according to google his top movies are the
Notebook (2004)
Blue Valentine (2010)
Crazy, Stupid, Love (2011)
Drive (2011)
As for Margot Robbie, she was featured in the famous movie "The Suicide Squad" which was released in August 2021. As well as some of her post popular films/movies
Barbie (2023)
Asteroid City (2023)
Scoring Babylon (2023)
A Panoramic Canvas Called Babylon (2023)
Babylon (2022)
Amsterdam (2022
The Suicide Squad (2021
As for my review part I really enjoyed it, if you've read my profile, you can see that I absolutely love the color pink, as you know it is featured all around Barbie world. Another aspect I really enjoyed were the music choices they chose for the movie. I liked the fact that there wasn't so much to edit because the barbie land was actually built in real life. Although all the part were enjoyable, the one I liked the most was the fact that Margot Robbie had her cast wear the color pink on one mandatory day of the week (pink day). According to INSIDER if the cast didn't do so they would get fined, Ryan Gosling had mentioned that Margot Robbie would donate the money collected to a charity.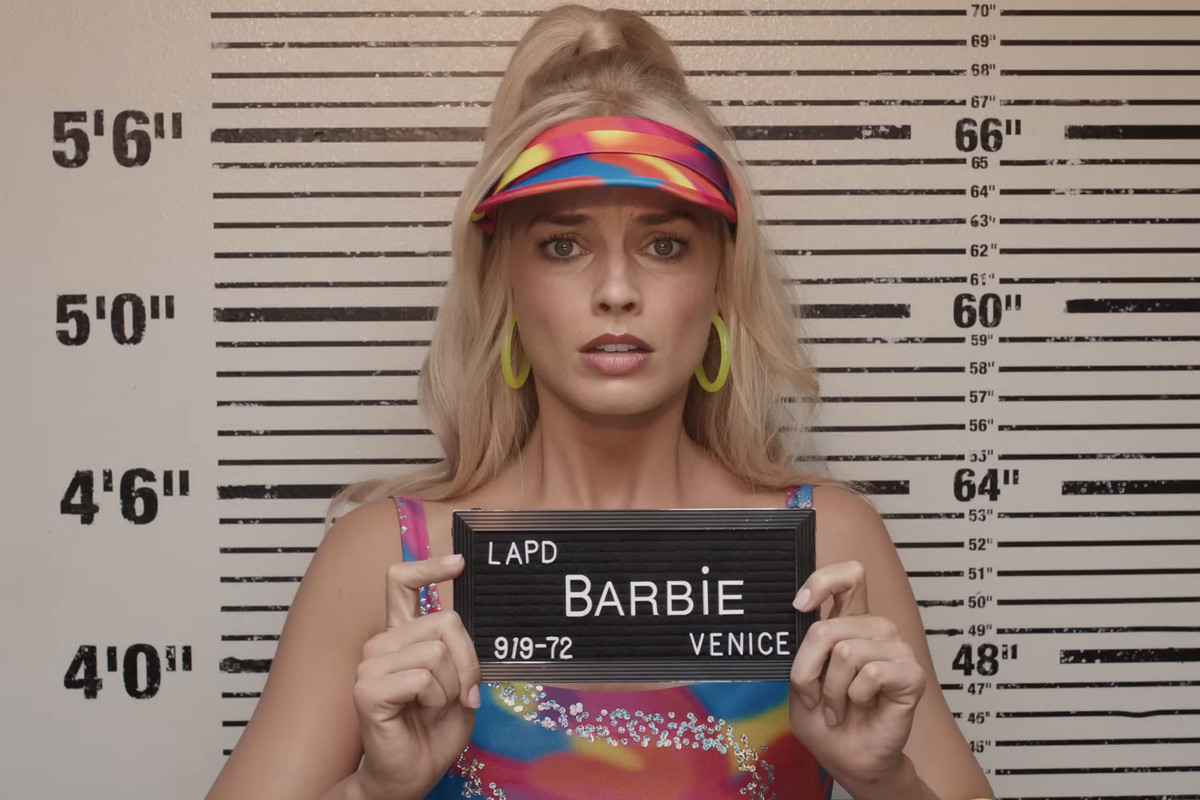 Barbie Goes to the Real World. - Jennifer Bravo
Early 2023, the Barbie movie was announced to excited audiences. I remember the hype, everywhere I went my social media was filled with people expecting something cute, something campy, a little something for the girls.  Probably one of my favorite parts of the hype leading up to the release was when you'd go into the replies of a tweet--Barbie related or not--and every other reply was some bot saying, "You can buy the shirt here" with a link to some stolen "Barbenheimer" design that was either a scam or like, I don't know, a virus or something.
People were even more hype when the cast was announced, a lot of familiar, popular faces; Margot Robbie, Ryan Gosling, America Ferrera, Micheal Cera, at least those were the names I recognized anyways. And then the music? Charlie XCX? Nicki Minaj? Ice Spice? Suffice it to say, people had high expectations for this movie. Did it end up living up to the hype though? In my opinion, yeah.
The plot of Barbie (2023) goes as follows: Stereotypical Barbie--played by Margot Robbie, known for her roles in the Wolf of Wallstreet and playing Harley Quinn in Suicide Squad-- lives everyday happier than the last in Barbieland, a world full of pretty pink pastels, and beautiful outfits, a world completely run by the Barbies, with the Kens living content to live in their shadows. One night however, odd things begin to happen to Barbie as she begins to get existential thoughts of death, she wakes up with morning breath, she burns her breakfast, she even begins to get Cellulite! In order to get back to her normal life, she must go to the human world to find whoever is playing with her and work together to fix whatever problems that person is having that's causing Barbie her own problems.
First things first, the jokes. When I first saw it in theaters, I thought it was pretty funny, my second time watching, it was a bit less funny.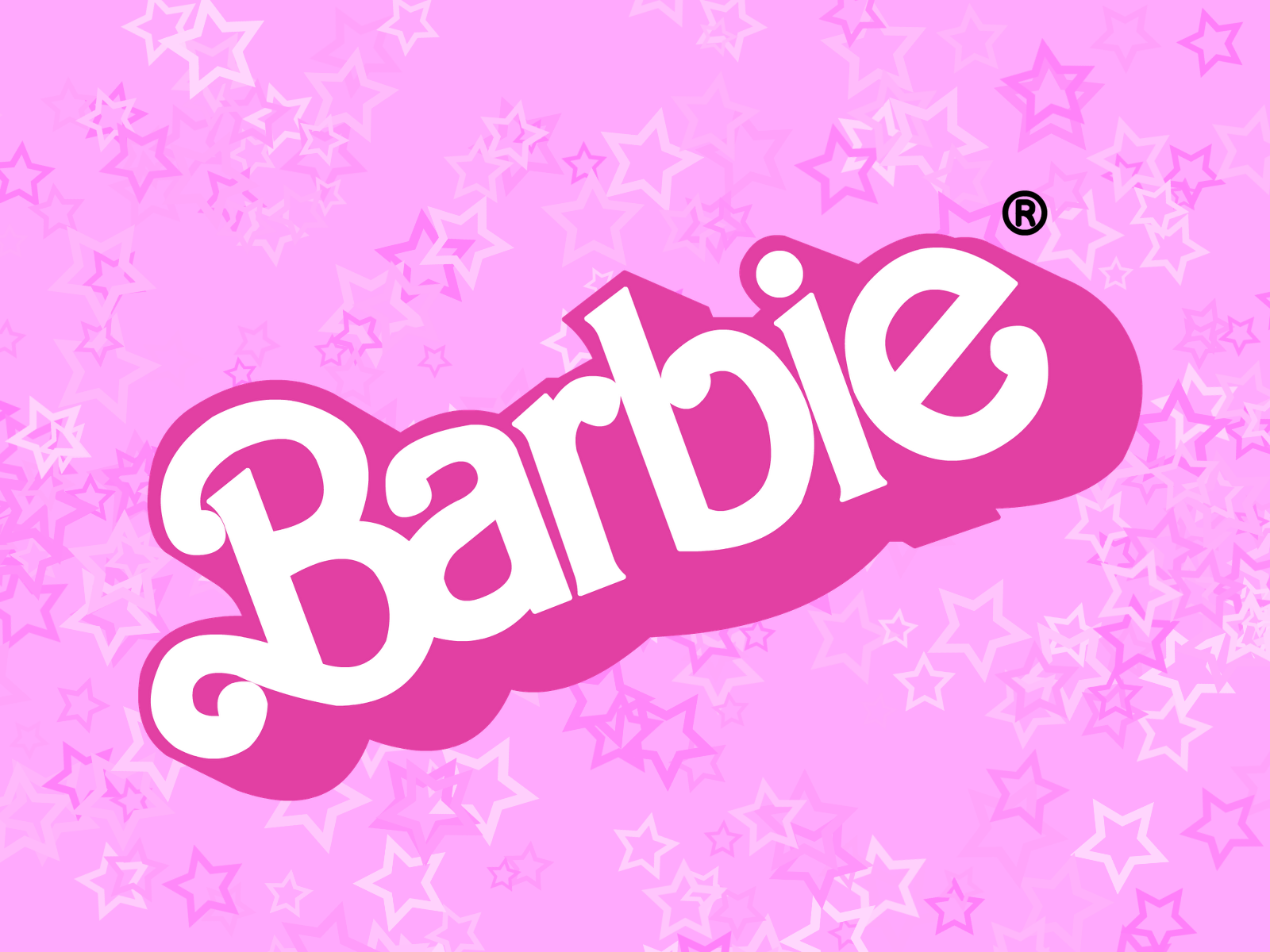 Barbie Review - Aida Perez
I love it when there are movies that make animations come to real life, but I never imagined a Barbie movie coming out alive.
From my point of view, I saw it as women trying to show what we could do
When I first heard about it, I didn't feel confident that the movie would have such a huge impact on me, but boy was I wrong. I walked out of the movie theater feeling so many emotions but mostly sadness. It just reminds me of how little women have empowerment in this society and it makes me want to strive to show what I'm capable of, since women did after all fight for us to have freedom.
Well whether you liked or disliked the Barbie movie, it's your opinion, but I liked it quite a lot, to be honest. I saw it as women having their moment, and being appreciated for being a woman. We don't often see a lot of women strive, but this just makes me realize that I can be anything I want to be and that I'm capable of doing a guy's job too.
Barbie is all women, where they can be anything they want to be. Barbie is someone precious to me, not because of her body but the way she is capable of becoming who she wants to be.
happy and powerful real-world women
Whether you liked the movie or just felt like the movie was pointless it's your voice and opinion, but I loved the movie. I saw it as we girls were finally united and felt appreciated once again in our lives.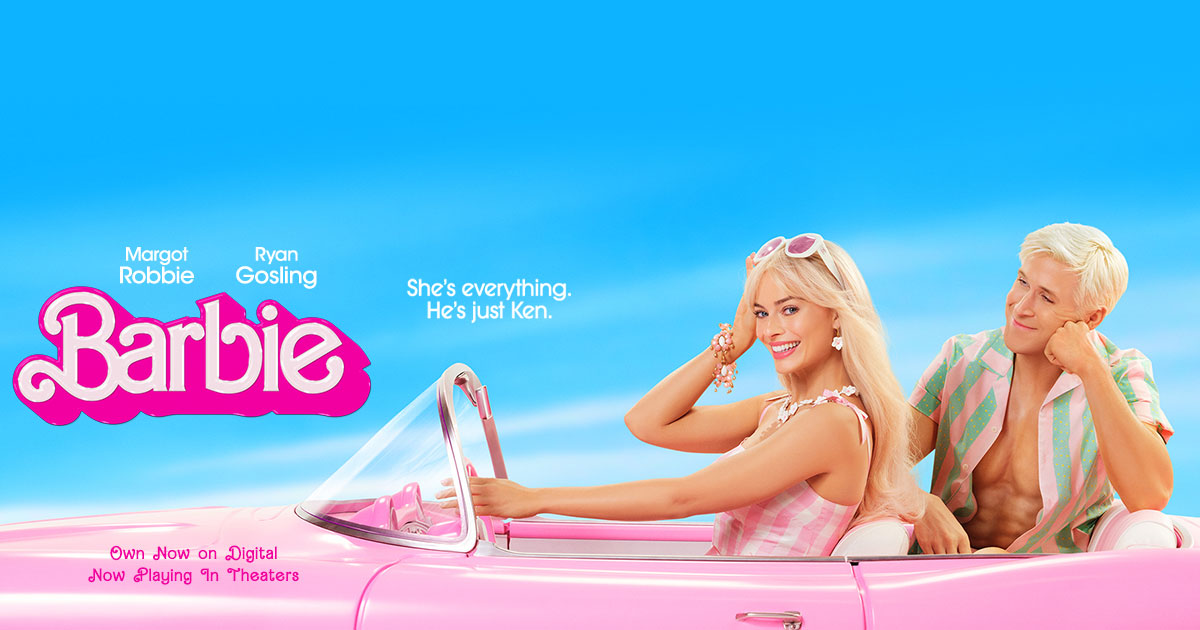 Barbie Review - Talia Diaz
The Barbie movie Where Do I Start This was my very first time watching Barbie and ever since it came out I heard lots and lots of different opinions but the one I heard most was that they thought the movie was amazing I didn't hear one complaint on the Barbie movie so It had me wanting to watch the movie because of the great reviews.
Watching the Barbie movie I knew from the start of the movie I was going to love it the movie had everything diversity, feminism, and emotional and comedic scenes it had everything. When there is a movie there's complaints and I have some about the Barbie movie In an interview I heard the director Greta Gerwig state that the Barbie movie is for everyone but in my opinion I think the movie is for mature audiences only because there are some jokes that some parent might find inappropriate for their children to hear so for that I think the Barbie movie is not for everyone.
Other than that I believe the Barbie movie is a marvelous movie the casting at first I didn't really like Margot Robbie as Barbie but that was before I watched the movie but now that I watched Barbie Margot Robbie was made for the role as Barbie and the other casting was great very Diverse and something we really need to see in movies now and days. The meaning of Barbie had me on an emotional rollercoaster because I would laugh at one point and feel emotional the other. The meaning is a work of art for all the women all over the world and they need to see this movie to hear that message.
All in all, I rate this movie a 10/10 I would recommend it to mature audiences only and people all over the world have to watch this fantastic movie.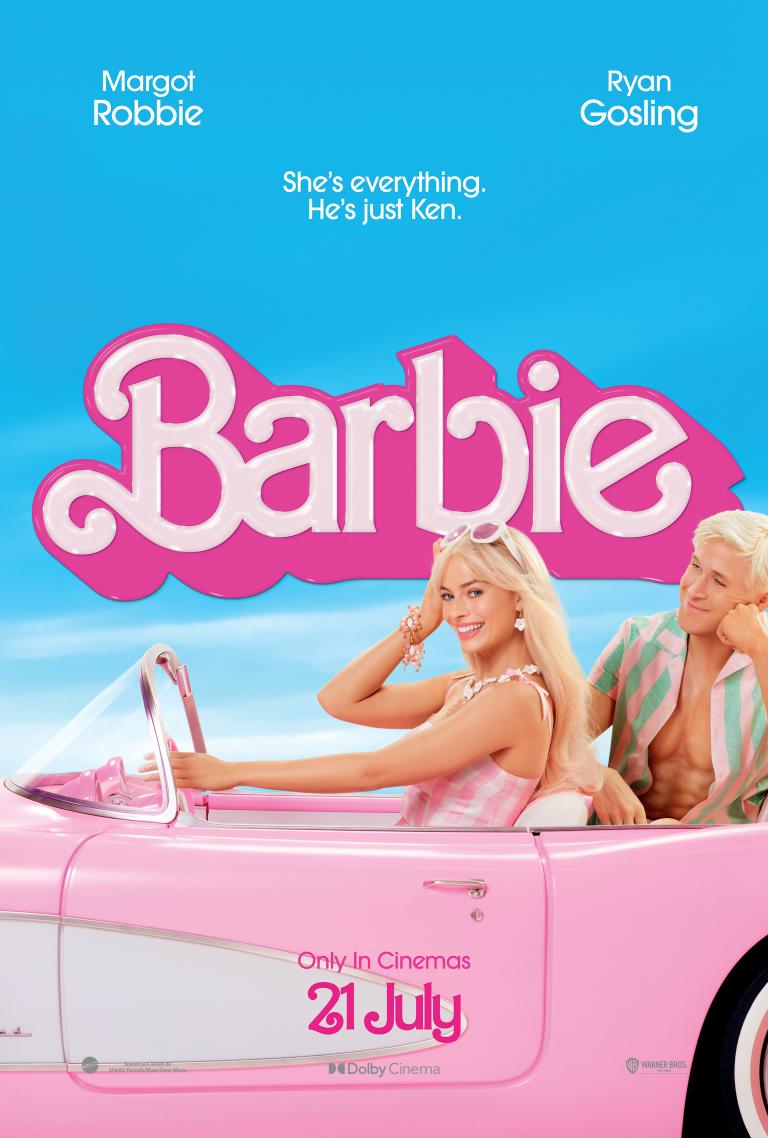 Hot Pink! - Rodrigo Garcia
Barbie, every 5-year-olds role model making it to the big screen was certainly something I wasn't expecting. Obviously, she's had her fair share of being in the show business, considering how many animated shows and movie she's had throughout the years, but a live action film was certainly unexpected. I like to think this movie was being worked on when we had awkward movies coming out in the 2010's like The Emoji Movie and Inside Out.
My first thoughts on this movie were that it was just a quick cash grab as most movies have been lately, but I was proven wrong. This movie does a good job of being inclusive. You might think that's just to please the woke media, but Barbie has always been inclusive. It was able to tackle the topic of feminism that was fit for the whole family. The scenery and attire are what you would expect from a live action Barbie movie, pink, bright and plastic-y. The soundtrack was amazing. It's a shame they didn't use Aqua's version of the song, Barbie Girl. You can technically argue it was present, but it's more of a parody of their song. However, I do understand why that version wasn't used due to its sensual innuendo, and I presume they just didn't want to deal with angry parents. The casting was really nice. I never would've expected Michael Cera to be a part of the movie. But then again, Michael Cera pops up in the most random movies like Superbad and Scott Pilgrim vs. the World, so maybe I shouldn't be surprised. It had its fair shares of sappy moments towards the middle of the movie, which is something I never really expected. I really loved the references that were featured in the movie. I'll be honest, if it weren't for my sister, I probably wouldn't have understood the references.
This movie did a good job on tackling the hardships some women have to go through in this day and age. Unfortunately, everything nowadays is looked at as political for whatever reason. I can see why a certain political party wouldn't be too fond about this movie. I liked it, and that's all that matters. Obviously, this movie should be a one-time thing. I just can't see a sequel being in the works. I better have not jinxed that. It's a good movie to go watch with your family.
Rating wise I'd give it an 8/10.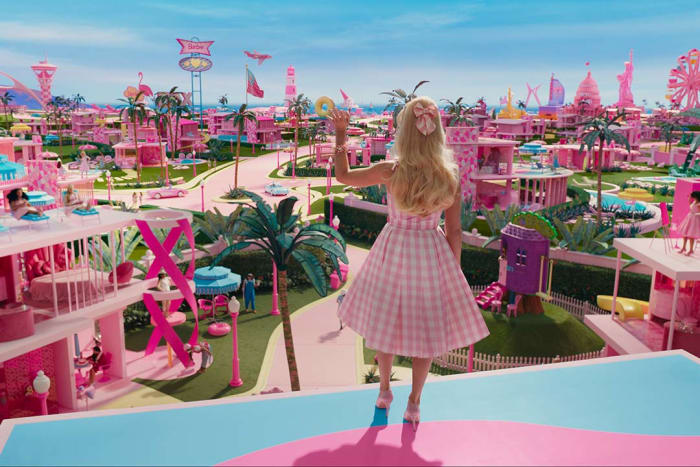 Barbie Review - Sara Valencia
In our Journalism class we watched the Barbie Movie. If you didn't know they came out with a Barbie movie, it came out in theaters over the summer break.  I don't know about you guys, but I wanted to go watch it in theaters,but I never got the chance to go watch it. When I heard that we were going to watch it in my Journalism class, I was excited because we were going to watch it.
I really liked this movie because it had all the Barbies. All of them, even the ones who got discontinued, I also like how it also had all the Kens.
I also like how it was a movie that was between Barbie land and the real world. There was point where it was really funny. The cast was also good; they had a lot of good actors. My favorite character was Nick because he is just so funny.
Overall, this movie was really good and it was really funny. You guys should definitely watch it.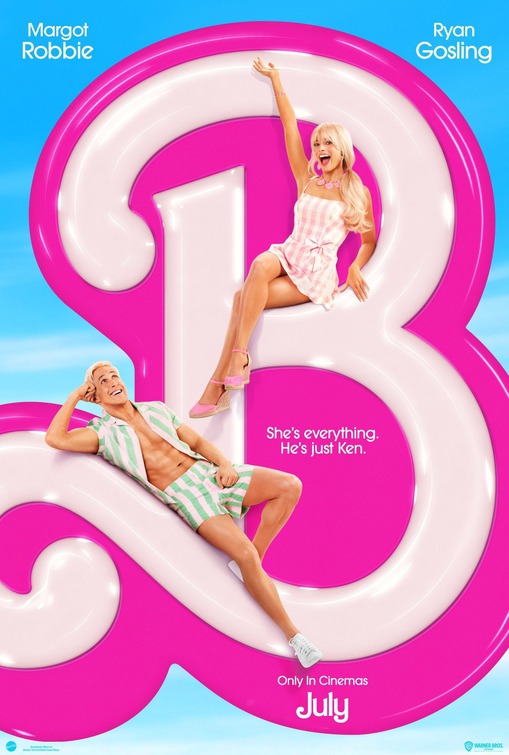 Barbie's Mojo, Dojo, Casa, House is Ken-ough!~Barbie Movie review - Alondra Cruz Mata
Most of the females on campus can agree that Barbie dolls where the peak of one's childhood toy. Although, we all may not have looked up to them, they still played a role in the toys we were interested in. Now, how many can say that they played with Barbies because one day they would inspire you to be a police officer, firefighter, doctor etc. That's basically what the film implies towards the beginning that barbies were made for.
This film gives a great perspective of the gender roles we see in society now day. While watching the movie the scenery was greatly shown on how the Barbie world was completely different from the "real world" (being ours). In Barbie land as expected the barbies are the heads of everything while the Kens are there mainly for the barbies, and then there's...well... Alan.  In the "real world" Ken see's that men are more important than women compared to Barbie land. Which leads to controversy in the film that can be seen in real life with women wanting equality like in workplaces for example.
This movie is not so much based on your classic Barbie movies that we all loved at some point. While the absence of the classic Barbie music and the Dream House theme song was a big disappointment, the film comes with a valuable message. It highlights the importance of self-discovery and self-reliance, encouraging viewers to find their true selves instead of letting others or what surrounds them decide. This theme empowers both children and adults to embrace individuality and pursue their passions, regardless of the pressure society puts on people. It also focuses on the struggles many women face and how they feel boxed up in emotions trying to be the best version they can without having others bash what they are doing. This movie was very moving for both genders as it includes Ken wanting to find himself as well as breaking the classic "Barbie and Ken" to just Barbie and just Ken.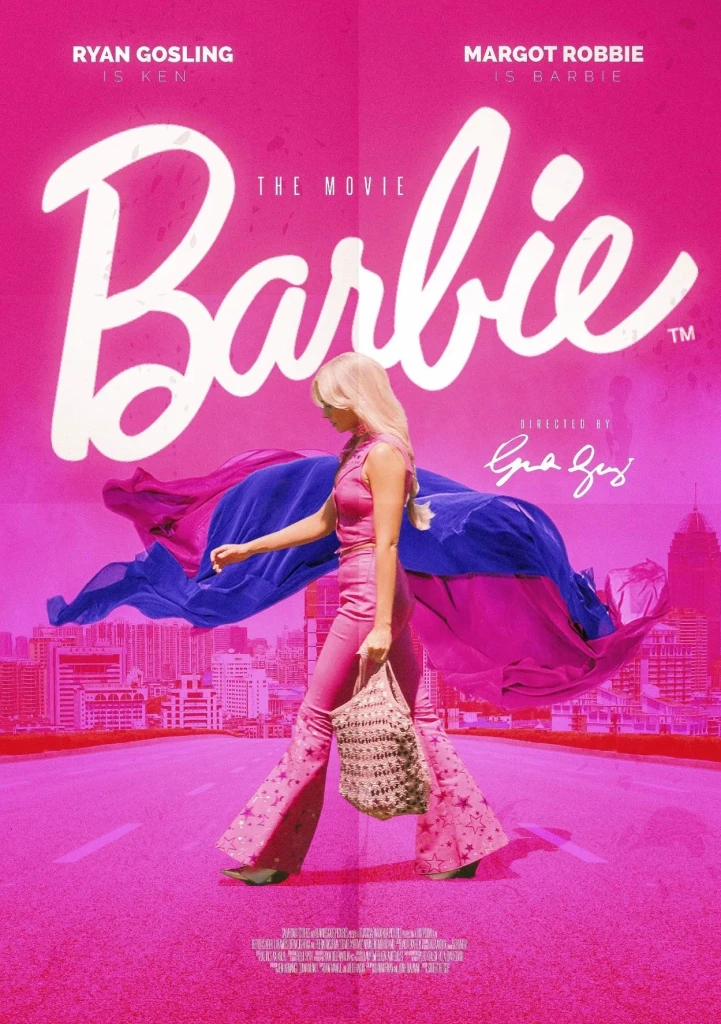 Barbie's Pink World - Genesis Reyes
I'm pretty sure that almost everyone on our campus has heard of Barbie. She's known all over the world and I'm sure almost every girl had a barbie growing up. When you think of barbie you think of the perfect blonde doll who loves... pink! When I heard that we were going to watch barbie I was excited because I had heard many people say that it was an amazing film.
I think the director of the movie, Greta Gerwig, did an amazing job portraying the reality of being a woman in the real word and how in an alternate reality of what a 'perfect world' would look like women run the world, women can be and do anything. Also known as Barbieland, the land of the barbies and kens, we see how in Barbieland there is no fear or worry about ever dying and only worrying about having fun repeating the same routines just how young girls portray how barbies live in their dreamhouses.
I thought the film was really funny and I really liked how each of the different types of Barbies and Kens have their unique charms.  The choice of actors chosen was spectacular. Also, the Overall, I would recommend the movie to everyone. I think Barbie is a film many people will enjoy. I rate the film a 7/10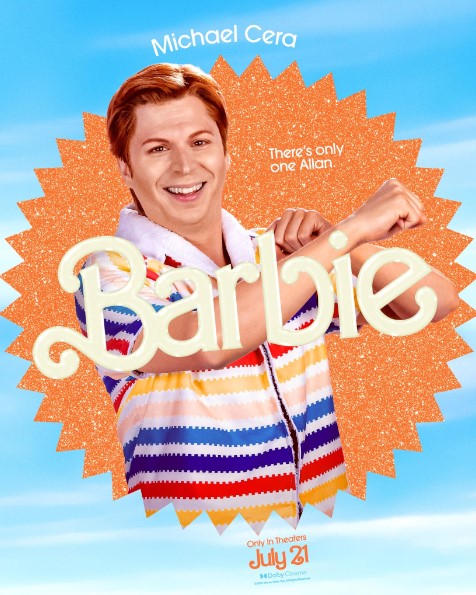 Barbie Review - Nathan Ochoa
Growing up, I had no sisters, so the thought of even being near a Barbie doll was not in my mind. When I heard about the Barbie movie, I automatically assumed it would be for the younger audiences who liked Barbie. Consider my surprise when I ended up really enjoying the Barbie movie.
First, the good. I really enjoyed the clearly fake scenery of BarbieLand. It really gave the movie an iconic feel. Another part of the Barbie movie that I liked was the amount of different Barbies, Kens, and one Alan. It gave a lot of variety in everything, making it appeal to everyone (Especially me, I love Michael Cera!).
The movie advanced at a decent pace, and it didn't feel too drawn out or prolonged for time. The plot was nice, and I actually liked how wholesome it was. There were many jokes that only older audiences would understand, making the movie not just for kids/younger audiences, but teens and adults/older audiences.
All in all, I would give the barbie movie a good 9/10. It surprised me when I expected something different, but it was not a bad surprise by any means. I would recommend other people to give this movie a watch if possible. This is in my top 5 for 2023 movies.
Story continues below advertisement