Closer Than Ever, Introducing "Close Up" Washington D.C.
The "Close Up" foundation helps students get the chance to visit Washington D.C., for a week-long educational program. Any interested students are welcome to join!
To make this possible, various fundraisers are held to work as a club throughout the year. Donations and grants from the community can also meet the goals. Some students raise money over multiple years. Everything depends on how hard a student is willing to work towards earning donations and more. Activities throughout the year include debates, planning, and virtual programs during COVID from the foundation. After the trip, they will plan a voter registration drive on the SMHS campus.
The trip costs about $2000, including airfare, hotel, and food. It is all-inclusive for the week. This program has been active for 23 years. This year, the students attending the trip include two freshmen and one junior, and the rest are seniors. Hennings noted, "To go on the trip, the best time would be around junior and senior year because you have the more historical knowledge to make it more meaningful., but the two freshmen coming this year are amazing with their politics and history."
Recently, a Taco Sale was held on January 27, 2023, for teachers.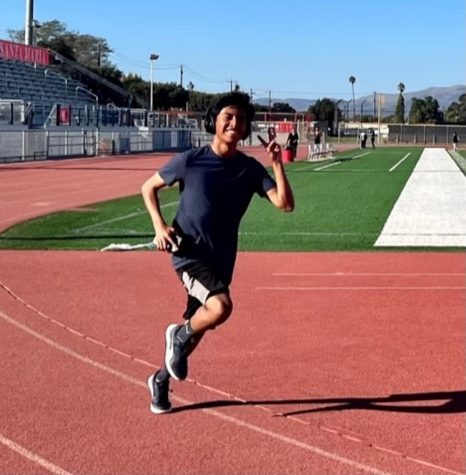 Events like the Jog-A-Thon can have students raise various amounts of money. Some can earn as little as $20 to more than $100.
During the week in Washington D.C., students can meet their representatives and interact with other students from the country. All the students from different states participate in a mock congress and debates of interest. Rather than sightseeing, the students can have interactions that dive deep into their thinking and discussions. There is a cultural experience when theater night occurs at Ford's theatre or the Kennedy center. Other locations include the Supreme Court, Smithsonian Museums, the National Holocaust Museum, the American Museum of Natural History, the Bureau of Engraving and Printing, and more. A celebration is held on the last day. A banquet/dinner with a party is held afterward.
Student debates have a variety of topics to choose from gun control, universal healthcare, immigration, education, and current interest in that students can participate.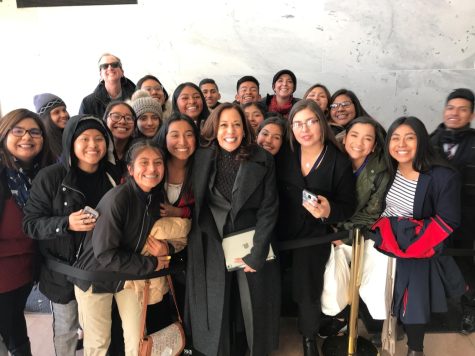 For the upcoming trip, there is hope for a visit to the White House. The approval is pending.
Something instituted a few years ago was graduation honors. Students who did the virtual programs during COVID get an honors cord. The students who attend the program in person can get a sash for graduation.
The treasurer and a senior, Stephanie Santos, participated in the Race, Justice, and Equity virtual program. It was a 4-5 week program, with two meetings each week for one hour. After a few meetings, there was the decision to choose a topic of interest to be placed in a larger group and then work on a presentation. She commented, "I was able to meet other students and their points of view that they brought into the virtual program. It was interesting, so I am again excited to see those different views."
Hennings explained how one of their previous students who attended this program went to college and was inspired. She ended up interning in one of the representative's offices in Washington D.C. The program inspired her path in life.
"
The fact that students get to go to D.C. is an eye-opening experience. It's exciting and gives our students more drive to their futures.
— Amy Hennings
"
Mrs. Hennings and I keep coming back to it [the Close Up program] because we think it is a worthwhile program for our students. Not only learning about democracy, seeing other parts of the world, and meeting other people from other states. Just realizing the possibilities that are awaiting them once they graduate.
— Richard Guiremand
Roberto Carmona, the vice president of "Close Up" and a senior, has been in the program for four years. Everything started when he saw the program's booth at the March of the Saints. "I chose Washington D.C. because I thought it would be interesting to travel to our nation's capital. Overall I feel like it would be for a great educational purpose. The government has always interested me. I learned a lot about the government. I met two upperclassmen teachers that later in the year, I had a great relationship with when I had them as teachers." When asked about anything special about the program, he exclaimed, "Mrs. Hennings! And Mr. Guiremand!"
Armando Cruz, the president and a senior, has been in the program for two years. When asked what he looks forward to, he replied, "The trip, because I have never been to the East Coast. Also, I like politics because I like to argue. If it's controversial, I'll do it."