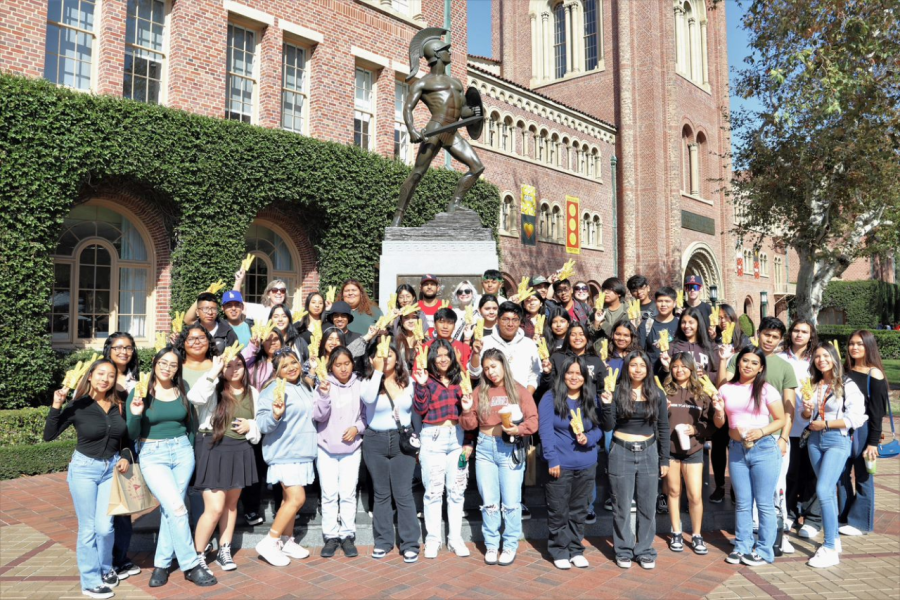 College Visits Expands Opportunities for All Grades
College counselors Ms. Martinez and Mrs. Reasner are now offering trips to college campuses around California for all grades. When asked about the college trips she and Mrs. Reasner organize, Ms. Martinez said, "we're offering [trips to] college campuses, but a variety of them."
This past October they took 53 seniors to USC, UCLA, UC Urine, UCSD, San Diego State, Channel Islands, The Fashion Institute of Design and Merchandizing, and Cal Lutheran.
Visiting university campuses is a great opportunity to find out if you really want to go to college or a four-year university after graduation. "To me, it's life changing for students because a lot of them didn't see themselves going to a four year [university] straight out of high school" said Ms. Martinez.
While juniors and seniors are the primary focus of the trips, freshman and sophomores can still take part in the day trips by going to the college and career center located in the library and talking to Ms. Martinez or Mrs. Reasner. AVID and EAOP students have a lower chance of being selected for these trips because they already get these trips through other avenues, Ms. Martinez states. "We're trying to connect to students who don't have those extra supports."
The trips are funded through ELPAC money and A-G money. The ELPAC money was used for the senior October trip and A-G money was used for the freshmen/sophomore UCSB/Westmont trip on Monday, February 13th. 50 freshmen and 50 sophomores attended that trip.  Juniors will be doing a three-day trip March 8-10.  Juniors will visit eight different campuses over the three days.