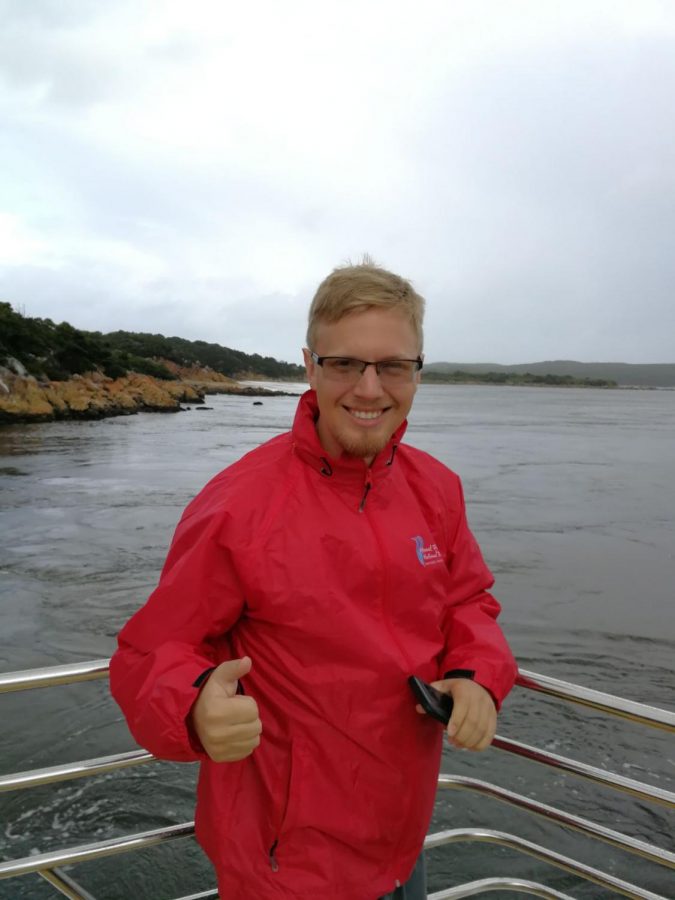 Meet Mr. Hoffman
Meet Mr. Hoffman. He is one of our new staff members at SMHS and works in the English department. He was born and raised in Orcutt and later graduated from Righetti High School in the class of 2012. He then went on to obtain his Bachelor's degree at Cal Poly San Luis Obispo.
Although Mr. Hoffman has some teaching experience, this is the first year he is teaching as a formal teacher. Mr. Hoffman began his teaching career in a nonprofit organization by tutoring younger students as well as his peers.
When asked whether he had planned to be an English teacher, Mr. Hoffman said, "Originally my degree was in Recreation Parks and Tourism Administration with an emphasis or focus on soft skills education and outdoor leadership." Unfortunately, due to the job security, he had to switch to his minor which was in Hotel Management and worked in the hospitality industry.
While working in the hospitality industry, Mr. Hoffman continued to work as a substitute teacher at SMHS for some time. During the pandemic, he worked towards his teaching credential from Humboldt State University.
When asked how he handled quarantine, Mr. Hoffman said, "So, from March until August, I buried my head in books." He also added that his favorite book series are the Ranger's Apprentice because it is funny and relatable to him. Lastly, when asked for a piece of advice for students, he wisely responded with, "Time is only wasted if you allow it to be wasted."