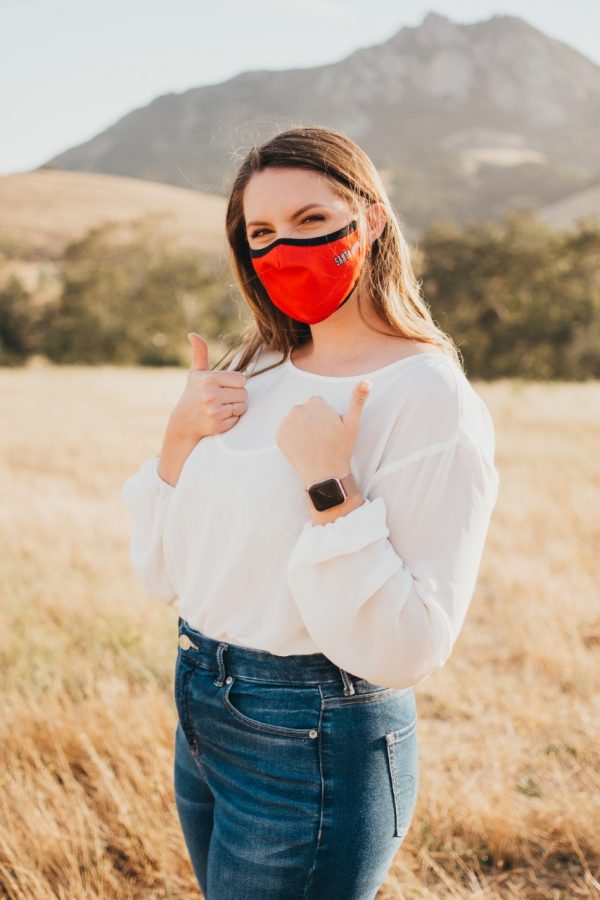 Get to know about Ms.Taylor
Ms. Taylor is an English and Advanced ELD Lab 1 teacher. She is one of the newer teachers here on campus and this is her second-year teaching in SMHS.
SMHS is the only school Ms. Taylor has taught at. She did her student teaching at PV for a year. She went to Cal Poly for both her bachelor's degree, Master's degree, and her teacher credentials. Her original major was English and she never changed her major. She has wanted to be a teacher since she was in 7th grade. Ms. Taylor loves it here at SMHS and plans to stay here for as long as she can. She isn't an alumnus here at SMHS.
She spends a lot of her time with her family as well as with reading books. She had read about 16 novels during quarantine. She also watches a lot of reality tv.
Ms. Taylor said that she would be a cherry. She said, "cherries are like little bursts of flavor. And every once in awhile, I can be a little bit sassy and spicy. If I'm not ripe, I can be quite bitter. So, If I'm not awake, I'm not ready. I would be a cherry because I'm sweet most of the time."
Ms. Taylor is passionate about working with teenagers. She also said that she really likes her job. She is passionate about working with kids, helping them learn, mostly about English. She likes to come to work every day.
She grew up with a single mom. She lived with her grandparents in high school. She also has a little brother who is 21 named Andrew. She has a small family, but they all very close of one another. She talks with her mom every day even though she lives six hours away.
Ms. Taylor is the adviser for the book club which  currently  has 14 students. They read with each other then talk about the books. She is also the 10th-grade adviser with Mrs. Olson Sanchez. She has done cheer in high school.
She has traveled to Southeast Asia and other different countries. She backpacked for a month on the 'The Pancake trail' to Vietnam. She has also been to Japan and backpacked though Thailand, Laos, Vietnam, and Cambodia for a month. One her favorite places to visit is her  childhood home in Folsom, California. It holds a very special place for her because her mom is there and the rest of her family. In her eyes, it's the most perfect little town.
Ms. Taylor doesn't watch many movies but she does watch a lot of tv shows. One of her favorite tv shows is Gilmore Girls. One of her favorite foods is pasta. She has played soccer, was on the swim team and cheer when she was in high school. Ms. Taylor likes to read a lot as well as cook. She also likes to hang out with her friends, family, and her significant other.
If Mr. Taylor wasn't a teacher, she would still want to work with kids, like as a librarian or a guidance counselor.
Ms. Taylor would say that her communication skills with her students are good. Students happen to stop by her class for homework help or just to talk to her. She said, "I think it's just important to see students as humans, listen to them as humans, treat them like adults, and hold high expectations and communicate in a way where it shows that."
A tip that Ms. Taylor has for her student who are planning to go to college is, "Apply for the FAFSA or California Dream Act. If you qualify, you will get free money."
On piece of life advise that she would give is from a quote from Albert Einstein which is, "I have no special talent. I am only passionately curious." She likes that quote because, "it gives the advice to be always open to learning ways be open-mined, and to always be curious." She identifies with Einstein's quote because she said she hasn't really master anything because she is always learning.