Our Saints vs Atascadero High School
On Friday, October 15th, our Saints football team went up against Atascadero high school's football team. This was a Saints home game and our varsity team wore black instead of their usual red. this is because it was senior night, senior nights happen whenever it's the last home game for the seniors on the team.
On that Friday I asked two football players how they felt before the game, Agustin Ruiz said, "I'm feeling kind of nervous, not too nervous though. I still have confidence that we're going to win." I also asked another player, who wishes to be kept anonymous, before the game how he felt, and he told me, "we've had a good week at practice and I feel excited for the game."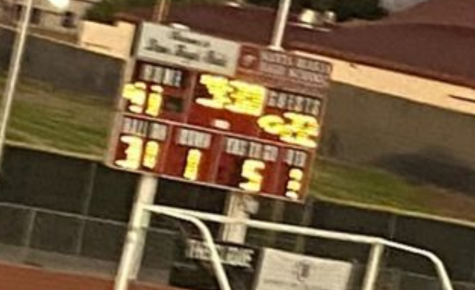 Junior varsity won with a score of 41-22, a well played game indeed, and varsity lost with a score of 20-31, a close game but not quite what we were all hoping for.
After the game I asked the same football players how they felt. Agustin responded with, "I felt good and happy about winning because we had lost our previous game." When our anonymous player got asked this question he responded with, "we played well as a team throughout the whole game, but in the end things didn't go our way and we didn't get the results we wanted."
This was the Saint's last home game of the season. Go cheer them on at the next game, which is an away game at Morro Bay. It'll happen on Friday, October 22nd.